Somnath Zende, a police sub-inspector from Pune district who came to the limelight after winning Rs 1.5 crore in a Dream11 contest recently, has been reportedly suspended for alleged misconduct.
The sub-inspector is accused of breaching the code of conduct by participating in online gaming during duty hours and talking to the media about his winnings in police uniform. An inquiry in the matter has been ordered by the Pimpri Chinchwad police chief.
"Zende won the lottery through an online gaming platform and after winning a windfall prize, he gave an interview to the media. Subsequently, there were some negative reactions about the police department. He took part in such an activity and gave an interview in police uniform. On these two counts, he has been suspended," an official said.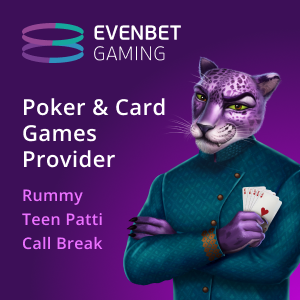 The controversy erupted around a week ago when Zende revealed to the media about his winnings on Dream11. Many started criticizing him for playing and promoting online gambling despite Dream11 being a legal, skill-based game as per a Supreme Court judgement.
The sub-inspector also tried to explain the same, but there was resistance from some quarters as some individuals were still not satisfied and called him a disgraced policeman for promoting gambling.
A BJP politician demanded strict action against Zende, also accusing him of promoting gambling and using mobile phone on duty. However, Zende denied using the phone on duty for online gaming.
"I came across this online game through television advertisements. There are no specific restrictions or laws against playing this game, and I only played it in my off-duty hours. This is the first time I've received such a substantial reward," said Zende at the time.