According to a joint research by Deloitte and the Federation of Indian Fantasy Sports (FIFS), the fantasy gaming industry is expected to generate Rs 25,240 crore by FY27, and the user base is anticipated to increase from 18 crore to 50 crore by the end of FY27.
Currently, India has over 300 fantasy platforms, making it the fastest growing fantasy gaming market. The report also revealed that the GST contributions is also expected to increase by up to 5 times, jumping to Rs 14,700 crore for FY23-FY27.
Speaking on the matter, Director General for FIFS, Joy Bhattacharjya said, "We are thankful to MeitY and believe that under their regulation, our industry will accelerate growth, spur innovation and contribute even more significantly towards nation building. We look forward to achieving the honourable PM's vision for making India a global gaming superpower."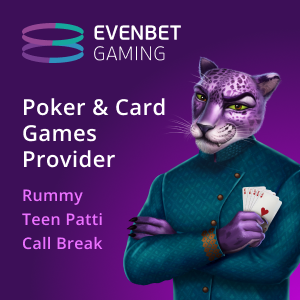 The report also noted that Indian fantasy players also frequently explore sports other than cricket on these platforms, and that players' decisions to do so were influenced by the real-world competitions for these games and the incentives provided by the fantasy gaming intermediaries.
With the help of massive player base for fantasy sports, the sector has also invested around Rs 3,100 crore for the development of gaming ecosystem. Further, the report also estimated the numbers to reach Rs 6,500 crore in FY27.
Rise expected in fantasy platforms' revenues
Previously, Redseer Strategy Consultants reported that the gross gaming revenue for fantasy gaming platforms this season will reach Rs 3,100 crore, which marks 30-35% increase compared to previous year.
Many big names have also entered the fantasy sports gaming sector with its rising popularity, a prime example being Ashneer Grover's CrickPe and Trade Fantasy Game (TFG) by Deepak Chahar and his wife Jaya Chahar.
With the recently released rules for online gaming following the self-regulatory organization approach for properly regulating the online gaming industry, there are still some doubts, but the industry believes that it once properly implemented it will help the Indian gaming sector grow at more substantial rate.