Video game scope and graphics are evolving fast and so are the PC requirements to keep up with the demand. Modern games demand higher frequency processors with fast memory and more GPU VRAM. Thus, gaming laptops with high-end features have now become the preferred choice for true gamers who can't compromise their performances.
The older systems are not capable of handling even the low graphical setting of modern AAA games. In these times, people look to upgrade to something that can last a good while, and the updated Acer Nitro V gaming laptop models can be something they need.
The Acer Nitro V features updated processor and graphics to match the recent demands of AAA gaming industry. It is also a great option for those who want to be future-proof for a while thanks to its 40 series GPU.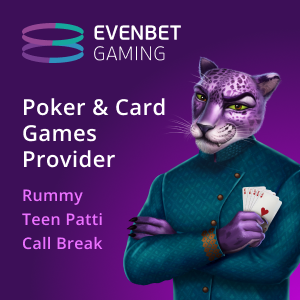 Equipped with 13th Gen Intel Core i5 processor, the Acer Nitro V sports a RTX 4050 (6 GB) graphics card. Furthermore, it also has 16 GB of superfast DDR5 RAM. Courtesy of all these peripherals, this gaming laptop can run any game on 1080p without dropping any blood. Not to forget, its capacity to run high-end games with 144Hz refresh rate on its stunning display.
In terms of storage, gamers get the regular 512 GB NVMe SSD. However, it can be upgraded as per requirement up to 2 TB, which is more than enough to store multiple storage-hungry games.
Not only do the 40 series cards provide upgraded performance, they also have the frame generation feature. This feature helps the laptop last longer in terms of usability in this rapidly advancing video gaming market. While AMD also released a similar tech recently for Ryzen series, it may take a few more months to refine it.
Other key features
Other features include, HD webcam, Thunderbolt port, Wi-Fi 6E, Backlit Keyboard, and many other useful features. The devices are also not one of those slim types however, the weight trade-off gives it an option for better cooling and performance.
The efficiency and performance core design of i5-13420H also creates great synergy with the GPU. It also has a minimal bottleneck while gaming or doing any other power-intensive work.
Priced smartly under Rs 80,000, interested people can buy it here.