The All India Game Developers' Forum (AIGDF), in collaboration with the National Law School of India University (Bangalore), is hosting its first-ever online gaming conference, Consilience 2023. The conference is being held today at the Bangalore International Centre.
The one-day event is being hosted to discuss the recent amendments brought about to the IT Rules, 2021 by the Ministry of Electronics and Information Technology (MeitY) and seeks to raise awareness about the legal and regulatory aspects of the rules, growth plans that must be followed, and the policy requirements that must be introduced for the sector to realize its full potential.
Several prominent stakeholders of the online gaming industry including, CEO of Krafton India, Sean Hyunil Sohn, Co-Founder & CEO of Mobile Premier League (MPL), Sai Srinivas, Co-Founder of IndiGG, Manish Agarwal and CEO – Gaming of JetSynthesys, Anuj Tandon will be speaking at the event to discuss how India can become a global gaming powerhouse.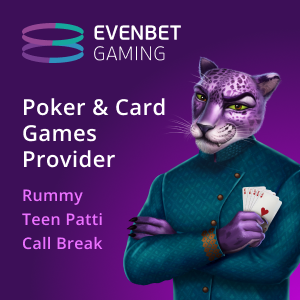 The conference also has a session on 'New Businesses & Strategic M&A' with speakers Akshat Rathee (Co-Founder, Nodwin Gaming), Anupriya Sinha Das (Head of Corporate Development, Nazara), and Rachit Rastogi (COO, Good Game Exchange) discussing the challenges and opportunities for startups and existing gaming companies.
The conference will also host a session on taxation in gaming and online gaming regulations with legal experts Joyjyoti Misra, Ritika Chatterjee and Arun Prabhu. The session aims to discuss the implications of the new online gaming rules.
"As India's gaming industry continues to grow and mature, we believe it is important to have a platform that brings together diverse voices from various parts of the sector like business, law and technology to discuss the challenges and opportunities facing the industry," said Roland Landers, CEO of All India Gaming Federation (AIGF).
"With the recent regulatory developments in the gaming sector, it is imperative that stakeholders engage in meaningful dialogue to create a progressive and sustainable roadmap for the industry to thrive. We are excited to host this conference and explore innovative ideas to unlock India's potential as a global gaming powerhouse," he added.