Cricket is one of the most popular sport for the Indian population, sadly it is also loved by illegal offshore gaming websites for promotion, with the most recent target being the Celebrity Cricket League (CCL) with half of teams promoting the illegal website.
With its latest iteration, Tamil Rhinos along with Telugu Warriors, Kerala Strikers and Karnataka Bulldozers were spotted promoting an illegal offshore gambling website called ID247. In its official website, the company promotes itself as the proud partner of the teams mentioned.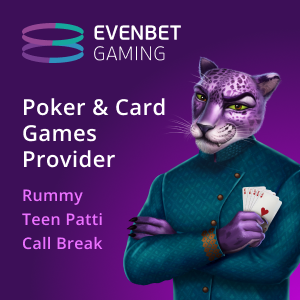 While not directly, the gambling operator was using one of its surrogate website called ID247 news, as a way of promotion. It is not uncommon for the gambling websites to use surrogate promotion, and lure users to sign up on their site.
Recently, the Ministry of Electronics and Information Technology (MeitY) banned domains for several of these illegal betting websites and their surrogate counterpart, but it seems ID247 was able to stay out of the government's radar.
Ever since its inception, the Celebrity Cricket League has gained huge popularity, as the public gets to see their favourite film stars and celebrities from different film industries playing their favourite sport.
The league follows an eight-teams format from different Indian film industries, and Riteish Deshmukh, Suniel Shetty, Bobby Deol, and Manoj Tiwari are among many notable celebrities who take active part in the league.
With teams consisting of popular celebrities promoting this illegal offshore betting company, many fans are at risk of financial loss as celebrities promoting gambling and related activities have more of an influence on people according to an IIM Rohtak survey.
A co-researcher and faculty member, Dr. Madhurima Mishra also mentioned, "If such endorsements are allowed to continue without regulation, it may force the youth to not only addiction but also debts."
While the government is working hard to keep these illegal operators at bay, many more illegal sites seem to be appearing day-by-day. In order to curb these websites promoting through surrogate advertising campaigns, a highly effective system is the need of the hour.