Recently, the Ministry of Electronics and Information Technology (MeitY) banned around 200 domains of websites relating to illegal online gambling services and Chinese loans apps. These platforms were all offshore companies operating without permission.
The government has taken several steps so far in order to prevent these websites from promoting themselves. The I&B ministry has also instructed OTT, TV and other media platforms through several advisories to refrain from advertising or promoting offshore gambling companies.
Keeping in mind the rapidly expanding online gaming sector and the fact that the offshore gambling companies use surrogate websites and switch domains, MeitY has started taking action and banning several websites in response to a notification from the Ministry of Home Affairs.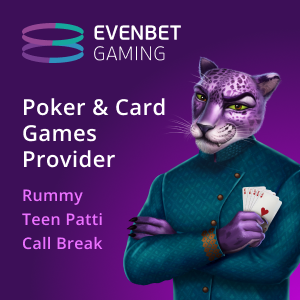 The websites in concern not only promote gambling but allegedly are also a medium for money laundering and running fraud schemes. Many of these websites run several domains in order to bypass the restrictions and can take time to be fully blocked.
Some of the websites like Mahadev Book, Laser Book, Ambani Book and Namobook247 are missing from the list of banned websites. However, they are likely to be added to it.
Many of the offshore betting websites, like Dafabet, Betway, 1xBet and Lotus365 entered the Indian market during the Covid-19 lockdown and have since operated, even after getting blocked, using surrogate websites. These websites are not registered in India and have no offices in the country. Therefore, they are not obligated to paying taxes.
According to the CBI investigations, Dafabet.com is an outlet for online sports betting and gambling operated from Makati in the Philippines. It used to operate using a surrogate website in India called Dafanews in order to redirect unsuspecting users to their betting website. The company was also one of the sponsors of Bengaluru FC from 2018-19.
During a CBI investigation, a Delhi-based company, Betrue Ecom Solutions' directors were apprehended for their involvement in illegal sports betting with the help of Dafasports, a surrogate subsidiary of Dafabet.
The CBI found transactions worth crores during IPL 2019 disguised as online trading of footwear, in the documents submitted to the Registrar of Companies and the banks.
Betway is another offshore gambling website that heavily promotes itself. Last year in December, the company became the title sponsor of the South African T20 cricket league, SA20.
The offshore website was also slapped with a 400,000 pound fine by the UK Gambling Commission back in September 2022 for promoting gambling to young children. While the incidents took place on the website from April 2020 to November 2021 the Gambling Commission director had said at the time that all breaches in rules would be taken seriously.
1xBet is a Cyprus-based online gambling service. Like most of the offshore gambling websites, the company is registered in a tax haven nation.
Many former professional cricketers are sponsored by the company through its surrogate brand '1xBat'. The company uses shadowy networks to conduct business in India and other countries. Many of the operators of the company have been arrested across the world, but it has not affected their operations in any way.
The company was declared bankrupt by the Dutch Supreme Court last month. Despite that, there seems to be no impact on the company operations. It is not only operating in India illegally but also in other neighbouring countries like Bangladesh where it used to promote the betting website on Bashundhara Group-owned private television channel T Sports.
Lotus365 is another illegal betting platform that is operating and advertising aggressively in India.
The company openly advertises its illegal betting service through different media. After the issuance of strict advisories from the I&B ministry to OTT and cable TV operators to not promote gambling, Lotus365 took to print media adverts.
Recently, a full front-page advertisement promoting its brand was published in the Sunday edition of The Times of India newspaper with popular actors like Nawazuddin Siddiqui, Kajal Agrawal, and Urvasi Rautela promoting the brand.
In January, management personnel of Lotus365 and an advertising agency were booked by Hyderabad police for violation of the Telangana Gaming Act, 1974 by promoting the company on TSRTC bus shelters.
All of these leading offshore gambling websites and their domains have been previously blocked under the IT Act, 2000 by MeitY in October 2022, but they keep coming back using different domains.
According to All India Gaming Federation (AIGF), a skill gaming body, these websites spend around Rs. 3500 crore per year for advertising on various platforms and spend another Rs. 500 crore on celebrity endorsements for their surrogate brands.
The current list of 138 websites and their alternate domains which have been blocked can be found here.