Hitwicket, a multiplayer cricket strategy gaming app, has made two important appointments at the senior level, hiring Eve Chang as the Product Head and Krishnakanth Mallik Chaganti as the Vice President – Engineering.
Chang reportedly has more than 15 years of experience in the gaming sector and was the product owner of hit games Temple Run and Temple Run 2. She has worked with Activision and Tencent on Call of Duty Online, serving as producer and managing all aspects of production, communication, and legal approvals as well as user testing.
Chang will be in charge of creating the product roadmap, helping with production management, team mentorship, and managing live operations with more interesting and amusing content for Hitwicket users, as reported by HRNXT.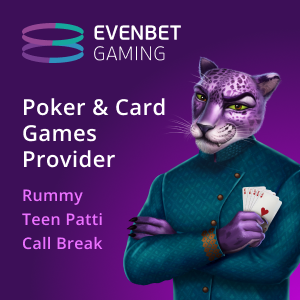 On joining Hitwicket, Chang said, "I am thrilled to join the team at such an exciting time. India is a fast-growing market and is rapidly becoming a strong mobile gaming developing force for its market and beyond. Cricket has an unparalleled fandom and loyal following worldwide. Hitwicket is founded with the passion for cricket and the love of strategy games. It is a unique product that is a genre disruptor and has had great success and with immense global reach potential."
Krishnakanth will lead the Engineering function and concentrate on creating high-performance technology teams that are designed to support the game roadmaps as well as create the next generation of gaming technologies.
Krishnakanth is said to have more than 10 years of experience in both open source community projects and AAA console and mobile titles. Some of these include Disney's Epic Mickey 2: The power of two and Disney's Infinity for Wii U along with hit games like Monopoly Slots, Bejeweled Stars and Plants Vs Zombies.
"I am very excited to be a part of Hitwicket's leadership team and tech innovation plans. I believe Hitwicket Superstars captures the essence and thrill of a cricket match in the most accessible way. The aim is to make Hitwicket the go-to video game for cricket, akin to what FIFA is for football. This makes it an easy host to a lot of exciting features and auxiliary systems that will keep players engaged for years. I look forward to bringing my experience to the company and overseeing the technology strategy to drive further growth," said Krishnakanth.
Hitwicket, founded by Keerti Singh and Kashyap Reddy, was named as one of the top 10 global sports startups. The Hyderabad-based company claims that its game Hitwicket Superstars has players from 100 countries. The game requires users to play as cricket team managers.