As one illegal betting platform announced its exit from the Indian market, another illegal betting website Crickex is now trying to make a name for itself among Indian users as it announces a partnership with actress Srabanti Chatterjee as its new brand ambassador.
Chatterjee calls Crickex as a perfect match for her as the platforms evokes "powerful emotions and passion". In a time when legal RMG startups are struggling to survive, these illegal betting firms are trying to take the bag home.
The betting company promotes itself as a safe and exciting platform to bet on different sporting events. However, the only motive of these companies is to make profits by befooling innocent users. Many people who gamble on these websites end up losing instead of making money, more often than not.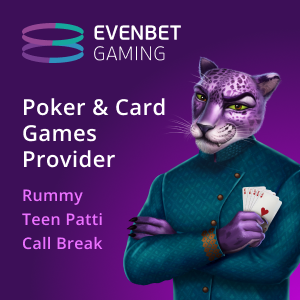 Also, celebrity promotion is not very uncommon nowadays. Every other firm is trying to lure in maximum users through celebrity promotion. However, illegal betting companies keep their users in dark while claiming their platforms to be safe and secure.
Apart from Crickex, many illegal betting firms sign influencers for promotion. People who watch their favourite celebrities promote the betting platforms are easily fooled and lose their hard-earned money. The celebrities are then paid from what the betting firms earn by duping people.
Prior to this, Crickex also roped in Indian cricketer Robin Uthappa as brand ambassador. Uthappa has been a well-known cricketer with a strong fan base, and the company used his popularity to tempt more users.
Crickex was also spotted as sponsor during the Tamil Nadu Premier League (TNPL) for Chepauk Super Gillies (CSG). In fact, sponsoring cricket tournaments is now being done to get in as many users as possible. Companies do so as cricket garners massive viewership, with several tournaments taking place all-year round.