Dream11 owned FanCode which is the official digital broadcaster for the ongoing India tour of the West Indies was seen promoting FairplayNews, a surrogate brand for betting website fairplay.club, during the telecast of the 1st ODI.
Surrogate advertising is the mode of advertising a product that cannot be advertised openly due to regulations and laws of the country. Advertisers instead create ads that help in building a brand and often involve popular celebrities – all without naming or referring to the actual product that is being indirectly advertised. For example, the betting website Dafabet uses Dafa.News, 1xbet uses 1x.news, PariMatch uses PariMatchNews.com
Also Read: Be vocal about your problems, says Dream11 Harsh tells startups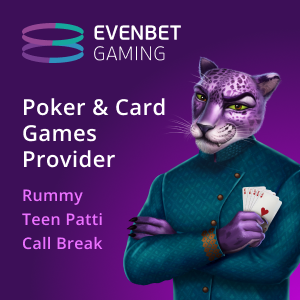 It is worth noting that, last month, the Ministry of Consumer Affairs issued guidelines under the Consumer Protection Act, 2019 that prohibited surrogate advertising. Notable is another advisory by the Ministry of Information and Broadcasting released in June directing the print, electronic, and digital media from refraining from publishing advertisements related to betting and gambling.
Despite regulations, broadcasters like Sony continue to promote surrogate websites. In the recently concluded India Tour of England, Sony promoted Betway, 1xBet, Parimatch, and BetWinner.
Also read: 1xBat, a surrogate brand for 1x.bet sponsors Sri Lanka vs. Pakistan Test Series
But it is even shocking that a group entity of Dream11, a leader of fantasy gaming, which takes a moral high ground and often distances itself from betting, is seen promoting betting through surrogate brands, despite clear government regulations and directions in place. Numerous court decisions have held fantasy sports to be skill games and legal in India.
This is not the first time FanCode is seen promoting surrogate websites. In May, we identified FanCode promoting 1xbet.news.
It is despite clear laws in place, broadcasters continue to promote betting through surrogate means. The regulations, circulars, and notifications, can be termed as talk only unless any action is taken against the erring broadcasters like Sony and FanCode. It is time for the government to act which is currently missing. A few days back, 13 Lok Sabha members raised queries on illegal betting and gambling ads in the ongoing Parliament session.