The Central Government on Friday released the Guidelines for Prevention of Misleading Advertisements and Endorsements for Misleading Advertisements, 2022, which prohibits surrogate advertising and prescribes conditions for bait advertisements and commercials targeting children.
The guidelines, with gazette notification dated June 9, were released by consumer affairs secretary Rohit Kumar Singh and additional secretary Nidhi Khare at a press conference. The guidelines have come into force, Singh was quoted saying by the Indian Express. Addressing the press conference, Khare said the guidelines will apply to "all advertisements regardless of form, format or medium."
Also read: Dream11 in race for IPL broadcast rights 2023-27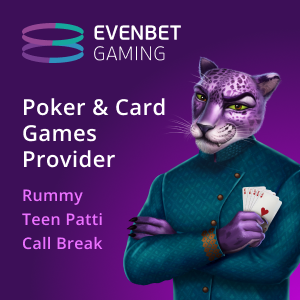 The guidelines will be applicable to "a manufacturer, service provider or trader whose goods, product or service is the subject of an advertisement, or to an advertising agency or endorser whose service is availed for the advertisement of such goods, product or service."
As per the guidelines, "surrogate advertisement" refers to an advertisement for goods or services, whose advertising is otherwise prohibited or restricted by law. It states, "No surrogate advertisement or indirect advertisement shall be made for goods or services whose advertising is otherwise prohibited or restricted by law, by circumventing such prohibition or restriction and portraying it to be an advertisement for other goods or services, the advertising of which is not prohibited or restricted by law."
Surrogate advertising is most common form of advertising adopted by illegal offshore betting websites operating in India. These websites often publicize themselves as news websites and advertise main betting offerings on the so-called news portals. Recently, Dream11 owned FanCode adopted to surrogate advertising to promote 1xbet through 1x.news.
The Indian gaming industry has often complained about this aggressive surrogate advertising by illegal offshore betting websites, which openly accept deposits from Indian players through hawala channels and dubious Indian entities and individuals.
The new consumer guidelines will be applicable to advertisements published on all platforms like print, television and online. Stating that these guidelines will not bring change overnight, the Secretary said, however, it gives a framework for the industry stakeholders to prevent misleading ads even by mistake and will also empower consumers and consumer organisations to file complaints against misleading ads.
Action against violation of the new guidelines will be taken as per the provisions of the Central Consumer Protection Act (CCPA). The government said the penalty for violating the guidelines are also clearly outlined. The consumer protection regulator can impose a penalty of up to Rs 10 lakh on manufacturers, advertisers and endorsers for any misleading advertisements. For subsequent contravention, CCPA may impose a penalty of up to Rs 50 lakh.