Gaming is now emerging as one of the most popular hobbies, be it among the youngster looking to make a name in the competitive scene or adults looking for a fun time with friends on a casual game.
As one cannot cut vegetables with a sword, in the same vein, one needs appropriate accessories for gaming. One can surely game on a laptop that they own, but the built-in peripherals generally aren't made for gaming, unless it is from an expensive gaming line-up.
To solve the issue, we have found the best budget-friendly equipments one can get without worrying about breaking the bank. All the essential items cost a total of less than Rs 5,000.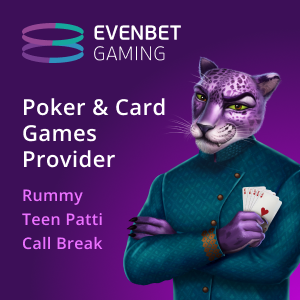 EvoFox X-Team Fireblade (Gaming Keyboard and Mouse Combo)
Keyboard and mouse are the most essential gaming peripherals and the better they are, the more they benefit the gamers. This time, however, we are looking at the budget segment that doesn't burn a hole in the pocket of people just starting out.
EvoFox X-Team Fireblade gaming keyboard combo is a great start for people looking for budget equipment. The keyboard features a ten keyless design, which makes it compact and lightweight to take anywhere on the go.
The mouse also features 1000Hz polling rate and four DPI option up to 3200 which can be changed using the button below the scroll wheel, although players cannot customize the DPI as per their needs.
People looking to grab a set can check it out here for Rs 1,349.
Ant Esports H1100 Pro (Gaming Headset)
Just as a keyboard and mouse are required for input, a headset can help to let you know where specific input is required. Headsets can also tell the position of your opponents in an online or let gamers get lost into the gaming environment.
For these specific things, the Ant Esports H1100 Pro provide great utility. The headset comes with 50MM drivers and an in-built microphone that can be handy while playing online multiplayer game.
H1100 Pro also provides great compatibility with different devices and is also very comfortable to wear. It also features an RGB outline for aesthetics and an onboard microphone mute button.
The company is already known to make some of the best budget headsets across the board. While headphones are generally not a necessity, they are a must for an amplified gaming experience.
Gamers can grab a pair for Rs 1,189 here.
For those looking for an even better quality can check out Sennheiser CX 80S for Rs 1,990 here.
Redgear Pro Series Wired (Gamepad)
Gamepads are a great alternative for mouse and keyboard as it doesn't take long to adapt to and have fewer buttons, which significantly reduces chances of clicking something wrong. Many people prefer gamepads over mouse and keyboard.
For those who prefer a gamepad instead of a mouse and keyboard, Redgear Pro Series Wired is a great option. The gamepad features an Xbox layout and features plug and play feature without requiring any setup. It also features both x-input and direct input as required.
It also features vibration motors to provide realistic feeling while gaming. The ABXY keys are backlit, which provide assistance at a quick glance or gaming during a lowlight session. Having both mouse and keyboard along with gamepad also enables another person to game in a multiplayer game.
The device is currently available for 1,199 here.