Future Gaming & Hotel Services Private Limited and 15 other companies are facing criminal charges laid down by the Enforcement Directorate under the Prevention of Money Laundering Act (PMLA) with a charge sheet filed before a special PMLA court in Kolkata.
The ED conducted the investigation against Lottery King Santiago Martin-owned Future Gaming and other businesses based on FIRs filed by Kolkata Police under relevant sections of the Indian Penal Code (IPC) and the Lotteries Regulation Act 1998. A charge sheet was also filed accordingly as has been acknowledged by the court.
Future Gaming allegedly cheated state governments of Sikkim and Nagaland who organized the sale of lotteries across the country. The company initially entered into agreements with various states to sell their lottery tickets, but did not deposit the proceeds from ticket sales in full, Transcontinental Times reported.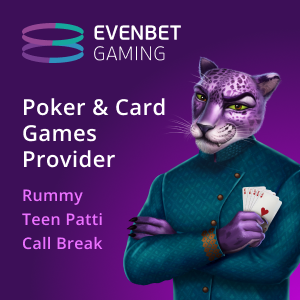 Further investigation revealed that the data for unsold lotteries was manipulated and prizes were claimed by marking them as sold. This was done prior to the GST law implementation in 2017. The ED has frozen a total of Rs 411 crore, labelling them as proceeds of crime.
The investigation also found that lottery earnings were being illegally diverted towards gifts and incentives by changing the reward structures of lottery programs without the state governments' permission.
Meanwhile, Martin is already under the ED radar since the last few months. The enforcement agency raided his and his companies' premises in May this year and attached assets worth Rs 457 crore. He appealed against it in the Kerala High Court which dismissed his plea saying that he ought to exhaust the three-tier remedy provided under the PMLA first before moving on to alternative actions.
Despite the dismissal of Martin's pleas twice, the appellants stood firm with their claims calling the approach provided as flawed and beyond the authority under the PMLA. The ED alleges that Martin has committed a money laundering fraud amounting to Rs. 910.29 crore.