Macau has locked down one of the city's most famous hotels, the Grand Lisboa Palace, after more than a dozen COVID-19 cases were found there on Tuesday, with infections spreading rapidly in the world's biggest gambling hub, reported Al Jazeera.
The Grand Lisboa Palace is the second casino hotel locked down in recent weeks. Owned by SJM Holdings, which was started by former kingpin Stanley Ho, the Lisboa is one of the city's most well-known landmarks. As per reports, at least 16 other buildings across the special Chinese administrative region are also locked down, with no one allowed to exit or enter.
Also read: Macau releases re-tendering rules for casinos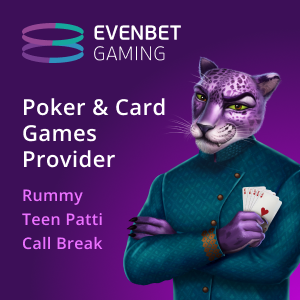 SJM Holdings has been burning through its cash reserves due to China's zero-Covid regime that has already sent gambling revenues plunging. As per a report in the Financial Times, the total gross gaming revenues in Macau were just $413mn in May, a nearly 90 per cent drop from pre-pandemic levels.
Hong Kong-listed SJM is the holding company of SJM Resorts, S.A., one of six casino operators in Macau. SJMH operated 20 casinos in Macau as of end-2021, including GLP, its HKD39 billion integrated resort in Cotai, four other self-promoted casinos and 14 satellite casinos. Most of the casinos are located on the Macau Peninsula, apart from the Grand Lisboa Palace.
Also read: Macau casino license time period down from 20 to 10 years
Last month, rating agency Fitch downgraded SJM's senior unsecured debt from double B to double B minus, citing "reduced confidence in the recovery of Macau's gaming industry". "The government's Covid-19 policies continue to constrain the cash-flow generation ability of Macau's operators. We have updated Macau's gross gaming revenue recovery curve to reflect our performance forecasts for 2022-2024 compared with 2019 levels at -73%, -50% and -30%, respectively," Fitch said in a rating report.
SJM has agreed to acquire Casino Oceanus from its parent, Sociedade de Turismo e Diversões de Macau (STDM), for HKD1.9 billion to comply with new gaming laws that require concession holders to return casinos and related equipment to the Macau government at the end of the concession period. SJM licenses are set to expire by the year-end.