According to the most recent figures from the Macau city's gaming authority, Macau's gross gaming income was approximately MOP 10.32 billion (US$1.27 billion) last month, which was higher than 33.1% Y-O-Y.
The numbers, however, only made up 40.7% of the MOP25.37 billion while compared to 2019 revenue for the same month. A Morgan Stanley reported expected the revenue to be around MOP 11.2 billion, however, it fell short by a big margin of the same.
Since the year's beginning, the city has brought in almost MOP21.9 billion, an increase of 55.3% compared to the same last year's time period. Almost half of the total amount the city received last year has already been reached. For comparison, Macau's casino income for the entire year fell by 51.4% to MOP42.19 billion, a record low since 2004 back in 2021.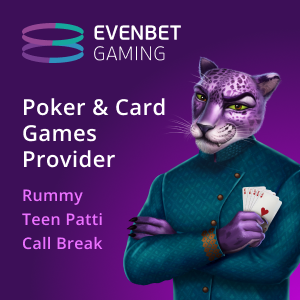 Analysts DS Kim and Mufan Shi of investment bank J.P. Morgan stated in a note that the most recent result implied a daily run-rate of MOP369 million, which is comparable to the rate of MOP 374 per day in January even without the Lunar New Year vacations.
The analysts stated, "This should, in our view, negate the bears' argument that the strong January beat was just an 'one week wonder' from the LNY boost. It helps the market gain confidence in the sustainability of the recovery," according to Macau Business.
Contrary to Singapore, Las Vegas, and South Korea, where local mass demand is 20 to 30% higher than pre-Covid levels, the investment bank believes that February's gaming revenue, which was reportedly comfortably above the MOP10 billion consensus, indicates a recovery of 15% for the VIP market and 65% for the mass market despite the collapse of the VIP junket industry.
This increase in revenue is believed to be the result of the Macau government removing entry restrictions for visitors from Mainland China. With restrictions gone, Macau is now able to resume its pre-pandemic operations.