On Monday, November 20, Member of Parliament (MP) and Shiv Sena (UBT) leader Sanjay Raut took a dig at BJP Maharashtra's president Chandrashekhar Bawankule as the latter was spotted playing poker at a casino in Macau, China. Raut attacked the party president and also accused that he had spent more than Rs 3.5 crore in just four hours at the casino.
Taking to his X handle, the Shiv Sena MP posted an image of Bawankule at a casino. Raut wrote that while Maharashtra is facing troubles, and a prominent member of BJP is playing poker.
"Maharashtra is on fire… And this gentleman is gambling in a casino in Macau. Try zooming the photo…are they the same? The story isn't over yet…@BJP4Maharashtra @AmitShah @AUThackeray @Dev_Fadnavis," Raut wrote on his X.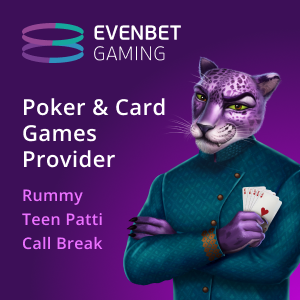 महाराष्ट्र पेटलेला आहे…
आणि हे महाशय मकाऊ येथे कासिनोत जुगार खेळत आहेत.
फोटो zoom करुन पहा…ते तेच आहेत ना?पिक्चर अभी बाकी है…@BJP4Maharashtra @AmitShah @AUThackeray @Dev_Fadnavis pic.twitter.com/cfhswYn7Zx

— Sanjay Raut (@rautsanjay61) November 20, 2023
BJP replies to Raut's social media post
BJP also replied to Raut while uploading an image of MLA Aaditya Thackeray while he was sipping alcohol. The party asked the brand of whiskey that Thackeray was drinking, according to The Indian Express.
"Our state president has never gambled in his life. This area is in the vicinity of a place where he was staying with his family. However, those whose life has been gambled away can't see beyond it," BJP's post said.
आमचे प्रदेशाध्यक्ष चंद्रशेखरजी बावनकुळे त्यांच्या आयुष्यात कधी जुगार खेळलेले नाहीत.
ते ज्या हॉटेलमध्ये सहकुटुंब मुक्कामी तेथील हा परिसर.
असो, ज्यांच्या आयुष्याचा जुगार झालाय, त्यांची दृष्टी त्यापलिकडे जाऊ शकत नाही. आम्हाला फक्त एक सांगा संजुभाऊ @rautsanjay61 , आदित्य… pic.twitter.com/TGCTOeNpYx

— भाजपा महाराष्ट्र (@BJP4Maharashtra) November 20, 2023
The accused Bawankule also came forward to put his view forward. "I was staying at a hotel in Macau along with my family. On the ground floor of this hotel, there is a restaurant and a casino. After dinner, I was sitting at the restaurant along with my family when this photo was clicked," Bawankule said.
After the matter got attention, Bawankule also uploaded images with his family, claiming that the hotel had both restaurant and casino. He claimed that the image was taken after he had dinner with his family.
Deputy Chief Minister Devendra Fadnavis also stepped in to defend Bawankule. Fadnavis said that an incomplete picture was uploaded to morph the truth and is out of context. He called the act as a distorted mentality of Raut.
Talking to reporters, Raut said that someone told him Bawankule spent Rs 3.5 crore, and he wants to know why. He further revealed that he has more pictures of Bawankule, however, he did not post them out of decency.
Raut said that at first he wasn't sure that Bawankule was there, so he refrained from accusing him. However, the party itself clarified about Bawankule's presence. Raut then asked if Bawankule wasn't gambling, then was he even sitting at the casino table.