Motorola has been launching some excellent smartphones of late. In fact, with the clean Android experience that their smartphones offer under budget, it has made an honest fanbase. Recently, Motorola announced its latest upcoming smartphone Moto G84 5G, which is set to go on sale in India from September 1.
Without further a-do, let's dive deep into the technical specifications of Moto G84 5G, and see how good it fares for gamers.
Hardware and Design
The Moto G84 5G comes with a premium design with interesting colour. The most-hyped aspect of this phone has been its Viva Magenta colour, which has also been awarded as the 'Colour of the Year'. The colour enhances the overall look of the phone, however, there are a couple of other colour options as well, viz., Lucent White and Midnight Blue.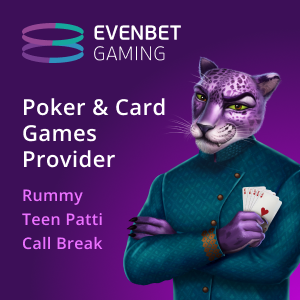 Operating System
Motorola Moto G84 5G, akin to its all other smartphones, will offer a clean Stock Android experience with the latest Android 13 version. The device is also supposed to get the Android 14 update when available, and is expected to offer at least three years of security updates.
Processor
Speaking mainly of this device's technical specifications, it is powered by Qualcomm Snapdragon 695 SoC octa-core processor, which ensures smooth and lag-free performance. Moto G84 5G also has a 2.2 GHz powered CPU, which ensures higher clock speeds.
Battery and Charging
Speaking of the phone's battery, it has a massive 5,000 mAh battery coupled with Motorola's Turbo 30W charging. On medium to high usage, Moto G85 5G's has enough juice to last for the whole day. Although an hour of charging will give enough power, a faster charging in present times would have been ideal.
ALSO READ – iQOO Neo 7 Pro Gaming Overview
Camera
While the gamers do not give much attention to the camera and photographic aspects of a device, a good lens is never a bad deal. In the same vein, Moto G84 5G has a 50 megapixel main camera on the back coupled with an 8 MP lens that offers ultrawide shots, and the performance of the camera is really good for this price point. It also supports Full HD video recording @ 30 fps. Speaking of the front camera, it is a 32 MP lens and clicks decent pictures and has a sharp focus.
Display
Motorola has been offering really good OLED displays for a long time now. Moto G84 5G has a 6.55-inch Full HD display powered by 120 Hz refresh rate. It is a high-quality pOLED display, so the colours are really sharp and vibrant. This is the same display that its predecessor Moto G82 5G had, and offered a dynamic visual experience.
Speaker and Audio
Speaker is another interesting aspect of the phone that Motorola offers with this device. It has dual stereo speakers, which has become a norm now, especially among the gaming audience. The superb speaker set-up of Moto G84 5G provides sufficient loudness, thereby bettering the overall gaming and listening experience.
BUY – iQOO Z7S 5G here
Storage
With the leaked technical specifications, it has been notified that Moto G84 5G is expected to have up to 12 gigabytes of RAM. A ROM of up to 256 GB UFS 3.1 will also be available, and the storage is said to be expandable with a microSD card up to a massive 1 TB. Added with a good processor, this storage combination might work wonders for the device.
Now that we have mentioned all the major features, let us take a quick recap of Moto G84 5G's highlights –
Device Name – Motorola Moto G84 5G
RAM/ROM – Up to 12 GB & 256 GB (expandable up to 1 TB via microSD)
Processor – Qualcomm Snapdragon 695 (Octa-core) SoC
Colours Available –Lucent White, Midnight Blue, and Viva Magenta
Battery – 5000 mAh (in-box charging adapter provided)
Camera – Rear:

50 MP + 8 MP

; Front: 32 MP
Display – 120Hz pOLED display, 6.55 inch (16.64 centimetres)
Speakers – Dual Stereo Speakers
Expected Price – Between Rs 20,000 to 25,000
Moto G84 5G is expected to go on sale for price between Rs 20,000 to Rs 25,000. And for the price, the features of the smartphone look handy. However, a better, advanced processor would have been icing on the cake.
ALSO READ – Top 5 Gaming Smartphones Launching Soon in India