One of the major mobile gaming companies, Nazara Technologies, is planning big expansions with the evolving gaming industry in India. With an increased demand for their games during a pandemic, the company believes that the online gaming market will see explosive growth in coming years as more people use it for social connection and entertainment.
Nazara Technologies' nine-month FY23 revenue growth was up 80%, and it plans to maintain that level in FY24 at 70-75 %.
The founder and CEO of Nazara Technologies, Nitish Mittersain, stated in an interview with CNBC-TV18 that he anticipates Kiddopia, the company's primary early learning product for children, will spearhead the growth push after the announcement of revenue guidance.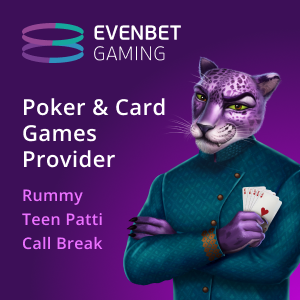 "The gaming industry in India is set to explode; the macro factors because of faster data, better digital payments, and youngsters enthused about all that gaming has to offer. So, we are seeing a multiyear growth trajectory, not just for us but for the entire industry," Mittersain added.
E-sports and Kiddopia, in Mittersain's opinion, will be the future growth engines for Nazara Technologies. India is not an exception to the growing global popularity of e-sports, also known as competitive video gaming. E-sports tournaments are already drawing sizable viewers and money thanks to the growth of streaming services like Twitch and YouTube.
Nazara Technologies has been investing in this area, and Mittersain thinks it could eventually become a significant source of revenue for the business.
Apart from esports, Kiddopia, the educational game app made for kids, has also seen a lot of traction and has been a smashing success for Nazara Technologies, constantly placing among the top educational apps on the iTunes Store and Google Play. As more parents seek entertaining and instructional content for their kids, Mittersain anticipates this trend will continue.