Gaming and sports media company Nazara Technologies has become the latest online gaming firm to receive a show cause notice from the GST authorities after Dream11, Games24x7, Gameskraft and Delta Corp. However, unlike those companies, it is not related to the retrospective tax issue.
On September 27, the company revealed that they have received a tax notice demanding Rs 2.83 crore from the Director General of GST Intelligence (DGGI) along with interest and penalty. The demand made is as per section 74(1) of the Central Goods and Services Tax Act, 2017, as well as the Maharashtra Goods and Services Tax Act 2017.
The notice also mentions that interest is payable as per section 50 of CGST as well as a penalty under Section 122(2)(b) of the same Act, which is in accordance with section 20 of the IGST Act, 2017, reported CNBC TV18.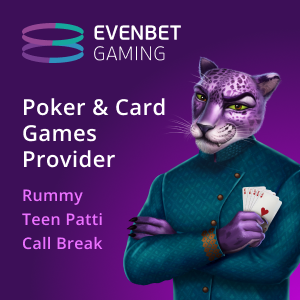 As per the notice, Nazara Tech is accused of exporting services under a letter of undertaking without paying the required Goods and Services Tax (GST) under rule 96A of the CGST Rules, 2017.
According to the company, there was a delay in receiving export proceeds due to unforeseen circumstances. However, Nazara Tech said that there is no sign to suggest that they will not eventually receive the entire export proceeds.
Responding to the notice, Nazara Tech has clarified that they will be providing a thorough response in order to resolve the matter within the prescribed time-frame.
Nazara Tech mainly focuses on casual gaming and esports and has many subsidiaries like Nodwin Gaming, Sportskeeda, Kiddopia, among others. Incidentally, the company also recently raised Rs 410 crore from SBI Mutual Fund through private placement for further expansion.
While Nazara Tech is currently not affected by the ongoing retrospective tax notice spree, the same cannot be said for others as the DGGI is eyeing real money gaming firms. As per reports, over 30 more online gaming firms can receive tax notices in coming weeks.