The CBI has filed charges against a bank staff and a companion accused of stealing more than Rs 55 crore from several accounts, most of which went to online betting to satisfy their addiction to online gambling.
The incident took place in Punjab & Sind Bank. The two arrested individuals are identified as Bedanshu Shekhar Mishra and Shailesh Kumar Jaiswal. Mishra worked in the bank and used to siphon funds from accounts for online betting.
According to a CBI officer, Mishra acknowledged using colleagues' banking Identities to make unauthorized transfers for online gaming purposes. Mishra took out Rs 48.76 crore from 32 fixed deposits belonging to Khalsa College and Rs 6.74 crore from several Mudra Loan accounts.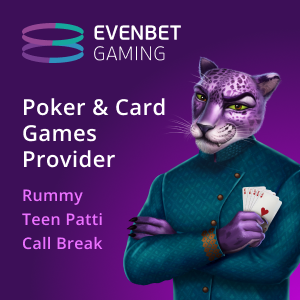 "During the investigation, aforesaid original FDRs are said to have been seized from the Principal of Khalsa College, Jaswinder Singh, out of which 12 FDRs were found to be issued in the name of the Principal, SGTB Khalsa College and the rest in the name of student fund, SGTB Khalsa College," the CBI stated, according to a PTI release.
The bank discovered inconsistencies and misuse of cash in several accounts, including RTGS and Inward Parking Accounts, among Deposit Clients, predominantly of Khalsa College.
Upon further investigation by CBI, it was found that the money was transferred to 29 different bank accounts using the IDs of the Khalsa College officer. Investigations also revealed that Mishra was an online gaming addict and used to visit Goa247, an illegal offshore betting website operated from Dubai.
The website was founded in India by Dubai-based individuals Rajat Muralidhar, Nishanth, Rahul Kumar, A Rajath, and Nishanth.
"The aforesaid persons, namely Rahul Kumar and A Rajath, allegedly lured individual current account holders to offer their bank accounts in lieu of commission. These personal bank accounts were used to accept deposits from the customers of the gaming website," the CBI wrote in its charge sheet.
According to the reports, the inquiry into the fraud revealed that Mishra authorized and established 48 Mudra loan accounts between June 2021 and November 2022. Eight of these accounts were under the control of Jaiswal, who is believed to have worked with Mishra.
WhatsApp voice and text conversations revealed that Mishra and Jaiswal were frequently in touch, and Jaiswal requested Mishra to move the funds from the Mudra loan accounts to several current accounts.