According to an official in Panaji, Goa Chief Minister Pramod Sawant made an announcement that under the Goa, Daman, and Diu Public Gambling Act, new regulations for casinos, including those that are offshore, will be announced soon.
The announcement was done during his Budget speech in the Assembly on Wednesday, March 29. The regulations call for streamlining the industry and include granting the "Gaming Commissioner" the authority to issue tickets, according to Economic Times.
The move was possibly taken in the light of Sawant's recent promise to take strict action against illegal online casinos functioning in Goa. MLA for the Goa Forward Party, Vijai Sardesai, alleged that several illegal casinos were operating in Goa, which is causing the government to lose revenue.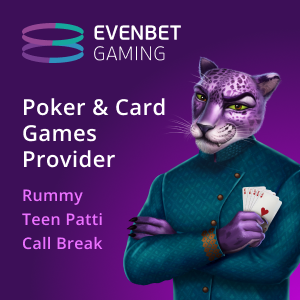 Further, Sardesai also claimed that around 50 illegal casinos are currently being operated, of which 13 are present in his own constituency. He also received a word from local intelligence branch about a person named Babloo, who allegedly collects 'hafta'.
While casinos are a great source of revenue for the government, there are a lot of illegal offshore casinos that are not registered. These casinos do not pay taxes and have dodgy policies that harm both the government and people who use their services.
Numerous online casinos and betting websites are also emerging that have their main offices in countries with almost negligible tax regulations. These companies have agents working in India and do business worth several thousands of crores every year.
The central government said that they are aware of the current situation and also currently working on a way to curb these illegal websites and apps with a proper regulatory roadmap. This move is especially important as the gaming sector is seeing a huge growth in recent years.