Reports of students in secondary schools across New Zealand taking part in online gambling activities are creating concerns among various stakeholders. A recent investigation by New Zealand Herald revealed that the students access offshore gambling websites even during school hours, with online casino and sports betting being the most popular forms of gambling among them.
This development has created a great deal of concern for Problem Gambling Foundation, which is actively trying to help gambling addicts recover for free across New Zealand.
A former high school student from Auckland, who is now in university, is struggling with gambling addiction which began in high school during Covid-19 lockdowns after he was encouraged to start gambling with his older brothers.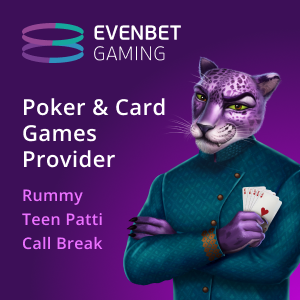 At the time, he was visiting offshore gambling websites that are only intended for people above the age of 18. As of now, he is struggling financially and even has to borrow loans from friends.
Meanwhile, online gambling is not the only thing getting kids addicted. Online video games with in-game items are also a doorway for potential addiction in future, as seen in case of another student who started gambling for Counter Strike skins on an online website.
The skins are in-game items and while they can be acquired similarly from opening a loot box, gambling websites provide much more flexibility along with offering opportunities to bet on professional video game matches.
"There are all sorts of weapons you can get, and you can get different skins, so your guns in the game can have different patterns. It definitely had an influence on them gambling later on to win real-life money," said the person affected.
There are talks about banning the use of mobile phones for students across all schools in New Zealand during school hours. While it is not official yet, a few private schools have already brought in force policies to that effect.
Discussing the situation, a spokesperson for Problem Gambling Foundation, Andree Froude said that gambling among teens might be normalized due to them being 18 and over and able to sign up to gambling platforms.
Meanwhile, a popular way these offshore gambling sites make their way to youngsters is through social media advertising. Most recently, a deal between former New Zealand cricketer Brendon McCullum and 22BET caused a controversy after the adverts were seen on YouTube and other platforms.
Furthermore, gambling in video games is also adding to the problem. A Norwegian study also confirmed that students gambling for in-game items also faced higher probability of problem gambling as adults.
The situation is quite similar to what it is in India. The citizens can access illegal offshore gambling platforms to make bets, however, they are not protected by the country's law if they choose to do so and get defrauded.