Since IPL is in its full swing, betting sites are going all guns blazing to promote themselves. Not only celebrity endorsements, even social media pages are being used as a medium by these sites to spread the usage of betting and gambling platforms.
One of the most popular ones being RVCJ Media that is still promoting websites that are labelled as illegal by the Indian government. Despite Lotus365's being blocked and under strict scrutiny of the government, they are using different mediums of social media that go unnoticed by government.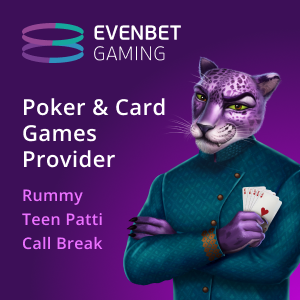 Lotus365 website was recently asked to provide the proof for the claims of being a legal entity in India along with notices to Nawazuddin Siddiqui, Urvashi Rautela and others that were associated with brand promotion.
The Ministry of Electronics and Information Technology (MeitY) named Lotus365 as one of the illegal and banned websites along with over 100 others as any form of online betting and gambling is prohibited in India.
Another Instagram page 'hasleyybhaiii' is also promoting betting website 4RABET openly in their meme-themed reels. While not directly speaking about it, even small graphic visuals on a video is enough to grab the viewer's attention.
The advertisement tries to lure in users with fake promises of huge winnings with quick payouts. The advert can be seen in most of the videos on the page. It is now high time that the government and the website takes strict actions against people neglecting the advisory by the Ministry of Information and Broadcasting.
YouTubers also promote betting
YouTube is also facing a similar wave of promotion of such illegal betting websites by popular YouTubers, with the latest one being from a channel named 'INDIAN RAILWAYS FAN CLUB – by SATYA'. The owner of the channel uploads train journeys and vlogs, but in a recent video he slipped in a segment promoting an illegal betting website, encouraging viewers to join using his promo code which is also given right at the top in the description.
The most striking aspect of the whole segment was he portrayed it as a way "to earn money". He even went on to say to the viewers that if they had "talent" they could also "earn" money through the illegal betting platform in concern.
Another striking part was when he showed a screenshot of his alleged past winnings on the app which ranged from Rs 40,950 to Rs 1,22,500 but did not show any losses. Even if it is assumed that he did not suffer any losses it was still his duty to put out a warning that such games could be addictive and be played responsibly. However, nowhere in the segment did he even hint at the perils of playing such games. Lastly and interestingly, the screenshot that he shared of his winnings clearly mentions the word "Bet" above the amount that he allegedly wagered.