The CB-CID has been directed by the Madras High Court Justice G Chandrasekharan not to take any coercive action against the gaming site Play Games24x7 in relation to deaths of two individuals, who committed suicide as a result of financial losses they had suffered from using the platform to play online rummy.
The instructions by Chandrasekharan were given on Tuesday in response to a plea submitted by the online gaming platform to quash notices sent by CB-CID in connection with the cases.
The CB-CID's legal council sought additional time to prepare the counter when the plea was up for hearing. The petitioner responded by insisting that the court provide it temporary protection while waiting for this to happen.CB-CID's legal counsel assured the court that they had no immediate plans to initiate legal action against the firm, according to Times of India.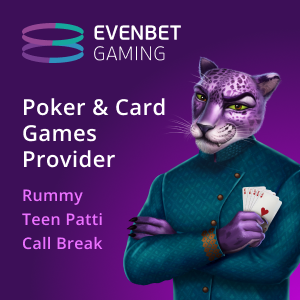 According to a claim made by Play Games24x7, the crime branch police are harassing its staff while pretending to be looking into suicides. The petitioner claimed that they received information of CB-CID investigating the death of a man named Manikandan, who had allegedly committed suicide on January 2, 2022, after playing the online game on the platform.
The petitioner then received a second notification from the crime branch on February 24 notifying that it had been charged with Manikandan's death under Section 302 of the IPC. An official from the was summoned and asked to provide a number of documents as well as further information.
Charging the company for murder irrelevant, says petitioner
In response to the charges against Play Games24x7 the petitioner said, "Charging the company for murder and demanding irrelevant information amounts to an abuse of power on the part of the state agency and is an attempt to achieve indirectly what the state has failed to achieve directly by imposing total ban on online rummy."
The company further made a claim that since it was not responsible for Manikandan's suicide, thereby wanting the court to annul the notice while directing the police not to harass company, or any of its employees.