Thalikkottai Rajuthevar Baalu, Member of Parliament of the DMK Committee and former Cabinet Minister, has written to the Lok Sabha Secretary asking for a resolution to highlight the banning of online gaming.
Baalu requested an attention towards resolution to outlaw internet gambling in a letter to the Lok Sabha Secretary on the opening day of this session. The Union Minister of Electronics and IT was also requested to respond to the letter.
It is claimed that the deaths due to online rummy have crossed 40 in numbers, and to prevent further loss of lives from online gaming in the state, a legal ban on online gaming needs to be discussed.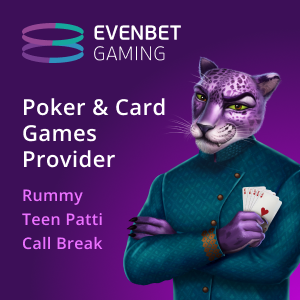 Governor RN Ravi returned the bill banning online gaming in the state after more than four months without giving his assent and the same has raised further queries. The Governor also claimed that the state does not have authority to pass that kind of law.
This has sparked several new controversies, with Law Minister S. Regupathy responding by saying, "We don't understand on what grounds the Governor said the Assembly has no authority." He further said that the state have full authority to draft such a Bill.
Back in October 2022, an emergency ordinance was drafted to stop any kind of online gaming and sent to the Governor. The governor readily gave his assent to the ordinance banning online gaming across the state.
Using the ordinance, a bill was then passed in the Legislative Assembly of Tamil Nadu called the Tamil Nadu Prohibition of Online Gambling & Regulation of Online Games Bill. No assent was made by the governor at the time of bill being presented for approval, thereby leading to a disapproval.
Later, the governor Raise some questions regarding the bill which were answered by the law minister who then urged to give assent to the online gaming ban bill. During that time, several other ministers also urged the governor to give his assent as soon as possible.
Chief Minister MK Stalin recently led cabinet meeting decide to re-enact the bill and send it back to the Governor. Regupathy said that if the bill is again approved in the assembly and sent to the Governor, he will have to give his assent.