Gaming in India has seen exponential growth in recent years and that is thanks to affordable access to mobile devices and internet connection, and the availability of variety of games.
Back in the 1990s, video game companies like SEGA, Nintendo, Atari and others used to make game consoles that used cartridges which contained games. However, these consoles were not readily available in India due to their prices.
But, with these consoles then becoming popular, along with advancement in tech, the cheap cassette video game consoles that we connected to our televisions through RCA connectors flooded the market as the old tech was sold to third-party developers.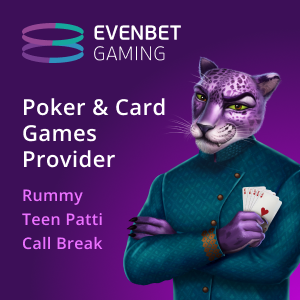 These consoles were mainly a copy of the ones produced by SEGA and others that gave access to the same games as NES, SNES, and PlayStation ,and were available for a fraction of the price of its original counterpart.
Availability in India
These game consoles were made available in India by Mitashi Edutainment. While sounding foreign, the company was Indian, founded by Rakesh Dugar and Hasmukh Gada, and was previously known as Maze Marketing.
Mitashi introduced a variety of game consoles, both handheld and the ones that could be connected to the television, along with cassette video games, back in 1998. They partnered with SEGA and were arguably the first to introduce them to the Indian market. The company has since moved on to consumer electronics manufacturing.
However, at the time, the market also started flooding with copies of these consoles from the Chinese market. There was fierce competition, but it also increased the affordability that allowed many to enjoy several iconic games. We all remember those 1000-in-1 game cassettes, right?
A bygone era
With the advancement in tech, the companies which originally made these games also released more advanced consoles like the PlayStation 2 by Sony. These consoles were advanced, and the games were more graphic-intensive.
The games were exclusives and could not be easily pirated or run on older devices. This started the decline of cheap consoles. However, with the advent of mobile phones these games got a new life. The console games were now available on mobile devices and were made using Java.
Since mobile devices were becoming common and every home started having one, there was no need to spend money on modern consoles which were not cheap to come by. People started playing games on their mobile devices and as more and more people shifted to mobile games, the consoles started to disappear.
Current market situation
The Indian gaming market is heavily mobile-based and many consider the aforementioned change as the main cause. The mobiles were already available, the games were free and with time both the device and games improved in quality.
Console and PC gaming are also growing at a rapid pace, but mobile gaming still dominates in terms of accessibility and affordability. Mitashi and all the other knock-off gaming consoles played an important part in getting people interested in video games.
Copyright laws are now stricter than they have ever been with the sole purpose of lowering piracy rate. While piracy in any form is bad, companies have failed to keep the original games and consoles alive. Nevertheless, players can still enjoy those old games from their childhood through use of emulators and ROMs saved by people.
The games were considered so good that Atari also recently announced a remake of its console Atari 2600+ which supports the older Atari 2600 and 7800 game cartridges. The 2600+ also allows more advanced connection types, including HDMI and Widescreen support, and uses emulation to make it possible.
The gaming market is currently at its best and is believed to skyrocket in the coming years. In today's fast-paced world, everyone should try out some of the best games as a form of entertainment at least once with family and friends.