Businessman K C Veerendra emerged victorious in the 2023 Karnataka assembly elections, representing the Chitradurga constituency. With declared assets valued at over 100 crore rupees, he stands out as one of the wealthiest legislators in the state.
Veerendra is amongst the few legislators in the country having links to the Goan casino industry. This entrepreneur turned politician successfully operated tables at Casino Pride under the name "Puppy's Andar Bahar" for long.
He was born into a well-off family, but their fortunes took a downturn in 2000  and Veerendra, also known as Pappi, turned to gambling, including the popular card game Andar-Bahar, and cricket betting as avenues for financial success according to The New Indian Express report from 2016.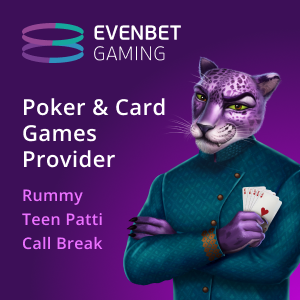 Now known for his close association with Karnataka President DK Shivakumar, Veerendra has a remarkable journey from rags to riches, and was even a behind bars in a CBI case.
Reports indicate that he initially obtained licenses to operate card games in two casinos which brought in good revenue leading to substantial wealth accumulation. This business allowed them to establish political, real estate, and business connections.
According to a 2016 news report, Veerendra even ventured into the casino industry in Nepal and Sri Lanka, with one casino still under construction at that time.
Around the time of demonetisation, he was arrested for stashing Rs. 5.76 crore in new notes under the tiles of his bathroom.
The bank officials in a criminal conspiracy with Veerendra exchanged Rs 5.76 crore of demonetised notes with the new currency of Rs 2,000 and Rs 500 denomination during November and Decemeber 2016, the CBI FIR alleged as per Times of India report. 
Son-in-law of Kannada film star Doddanna, Pappi initially entered politics as a member of JD(S) and unsuccessfully contested the 2018 assembly elections. He later joined Congress to successfully contest from Chitradurga seat in 2023.