Gaming on a big screen is arguably the best experience for true gamers. However, not everyone can afford a PC or, in most cases, it's not feasible utility wise. The next best option players are left with is a tablet, which is even better for cloud gaming options on a big screen.
Tablets were originally a bigger form of alternative for entertainment and over the years, gaming emerged as the most popular form of entertainment. With mobile devices getting upgrades, it became easier to fit more in tablet devices, making them even more powerful and capable.
The recently launched Xiaomi Pad 6 has now seen a price cut, making it a great competitor with loads of features. On many fronts, Xiaomi Pad 6 brings advantages over other tablets in similar price range.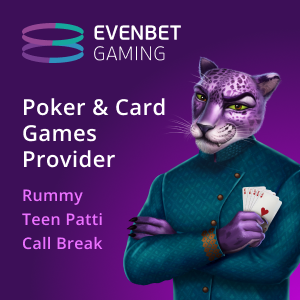 Here's a quick highlight of the specifications of this latest gaming tablet, Xiaomi Pad 6
DISPLAY: Xiaomi pad 6 features an 11-inch screen with 2.8K display with 144Hz refresh rate. Other features like HDR 10 and wide colour scale are also present. Thus, the device already establishes itself as superior in display quality compared to others.
PROCESSOR: In terms of performance, it features a Qualcomm Snapdragon 870 octa-core processor out-of-the-box. The clock speed of the processor has been set at 3.2GHz. On top of that, the higher RAM options provide for beast-like gaming performance.
RAM: Speaking of RAM, this gaming tablet comes with 6 GB LPDDR5 RAM. There is also an option for 8 GB of RAM for a slight premium. This gives the device enough to play games smoothly without breaking a sweat for hours.
STORAGE: There are two storage options, with 128 GB and 256 GB. The base variant comes with 6 GB of RAM coupled with 128 gigs of storage. For higher storage option, 8 GB RAM is dualled along.
BATTERY: Powering the device is a massive, 8,840mAh Battery. The gaming tablet also comes with a 33 Watt charger bundled along. This ensures longer gaming sessions and minimal pause to charge the device to resume the fun in lesser time.
FINAL VERDICT: Xiaomi Pad 6 can be an excellent gaming tablet for those intending to enjoy sessions on a bigger and better display. The brand has ensured to keep the pricing smart. However, there are better options, as one ups their budget. Overall, the device is an excellent buy.
The 6 GB RAM variant with 128 GB ROM is currently discounted and available for Rs 26,999 here.
The 8 GB RAM variant with massive 256 GB of internal storage, it is available under 30K here.