Cloud gaming platform OnePlay is in talks with several telecom companies across the world to offer their gaming services as part of telecom plans. The company shared that the plan is to work with telecom companies globally to provide access to cloud gaming to as many players as possible.
"Currently, we are engaged in discussions with 64 telecom entities to integrate our subscription service as an add-on alongside other over-the-top (OTT) platforms when customers sign up for their telecom services. Among these, seven telecom companies have already approved our proof of concept," said Harshit Jain, cofounder and CEO, OnePlay to The Economic Times.
OnePlay, as the company states, provides cloud gaming services offering interactive gaming experiences without having to buy costly gaming equipment. Furthermore, the company is developing OneCloud Network, a decentralised platform allowing players to host game/VR/ metaverse apps and services.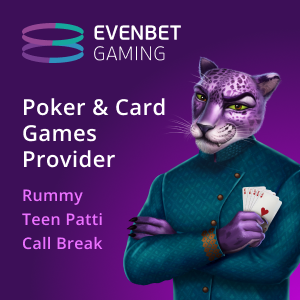 Players will have access to several AAA gaming titles that often require modern hardware to run which can be quite expensive, especially for people who only want to experience gaming first-hand without spending much on expensive hardware.
Jain said that the company is planning to partner with at least two telecom companies in India to launch their platform.
"This approach represents the first instance of bundling a gaming platform in this fashion. Our aim is to go live with one or two Indian telecom partners by the middle of next year. To kickstart this process, we are initially reaching out to various regional Internet Service Providers (ISPs) before approaching larger, nationwide telecom companies," he added.
For global expansion, OnePlay is eyeing South Korea, the US and Malaysia as of now. The company has already been scouting partners in Korea. As per co-founder Abhik Saha, services will also be provided through that partner in order to make use of their already established reputation among users.