The Goa unit of the Aam Aadmi Party (AAP) clarified that it is against 28% GST levy on online skill-based gaming only and not on offshore casinos in the state. Recent media reports indicated that the party was opposing the new tax rate imposition on casinos as well, but AAP leader Valmiki Naik reiterated they are against gambling, not online skill-based gaming.
Naik also stated that the party has always been against the "undue influence" of offshore casino lobby in the state and will remain so.
"While the newly imposed tax on online gaming was announced together as '28% GST on online gaming, horse-racing, and casinos', AAP's opposition was specifically to this high retrospective tax on the skill-based online gaming sector. And since the Pramod Sawant-led BJP government which is known to work at the behest of the casino lobby also opposed the same announcement of 28% GST, AAP's opposition was misconstrued as a statement of support for casinos", said Naik as quoted by Prime TV Goa.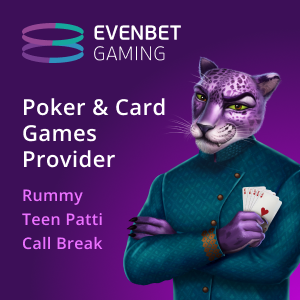 Naik explained the difference between skill-based and chance-based games, saying that the former is majorly a form of entertainment while the latter exposes the users to monetary risks in the hope of winning more money.
"There is no risk of financial loss in online gaming, as there is no bet or wager of money as there is in online gambling. Online gaming has almost 40 crore users in India which use it as a form of entertainment", added Naik.
Naik, who is the vice president of the state unit, threw light on the reasons for the party's opposition to casinos, explaining that they give rise to a variety of crimes such as drug use, black money and prostitution. Naik also clarified that the party is opposed to the retrospective imposition of GST on the sector. The authorities have sent several tax demand notices to online gaming firms recently, demanding tens of thousands of crores.
"Online skill-based gaming is a sunrise industry which is attracting foreign investments as well as providing employment to young Indians. Burdening such a sector with the highest GST bracket of 28% is just bad economics. But the worst part is that tax demands have been sent to these companies for back taxes of past six years which will destroy this industry. Such knee-jerk and unpredictable taxation decisions by the Modi government will affect foreign investor sentiment not just in this sector but also other industries," Naik said further.
Meanwhile, the state government notified the new GST laws on September 27, bringing them into effect from October 1 along with the Centre.