The Supreme Court bench of Justices Abdul Nazeer and V. Ramasubramanian issued notice on the plea of Karnataka govt and Varun Gumber against the Karnataka HC order striking down as unconstitutional the Karnataka Police (Amendment) Act, 2021 that had banned online gaming including games of skill played for stakes. The matter will now be tagged along with the Tamil Nadu government's pending case before a different bench of the Apex court.
Sr Adv Shyam Divan: Lordships may issue notice and tag. Some of us are here and can waive service.

SC: Counsel if you play a game of chance on Mondays and Fridays what can we do? (Smiles)
During GST you say game of skill.

Order: Notice issued and tagged with similar pleas.

— Bar & Bench – Live Threads (@lawbarandbench) September 16, 2022
The Karnataka High Court in February struck down the amendments to the Karnataka Police Act, 1963 which banned online games including online rummy and online poker with stakes. The state government promptly filed an appeal with the Supreme Court.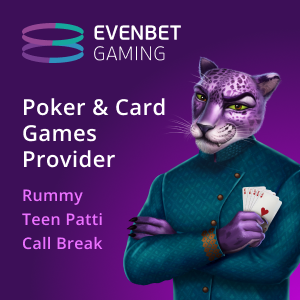 Last week, another bench of the Supreme Court issued notices in an appeal filed by Tamil Nadu government against a similar decision by Madras High Court quashing a similar gaming ban law.
While Karnataka is not acting to enact another law, the Tamil Nadu government is moving at fast pace to enact another law irrespective of the outcome in the pending appeal.
The Tamil Nadu government in this regard had constituted a committee headed by retired Madras High Court judge K Chandru in June to analyse the impact caused by online gaming/gambling sites. The committee submitted a report on June 27 in favour of a ban. Subsequently, there were complaints from online gaming companies and also the public that their views were not taken into account.