A petition to intervene in a lawsuit brought by Dream 11-backed Rario against Striker, a web three fantasy platform, has been submitted to the Delhi High Court by gaming industry body AIGF and online gaming platform WinZO.
Rario submitted a complaint against Striker to the Delhi High Court last week. Cricketers including Harshal Patel, Umran Malik, and Shivam backed Rario's plea. In addition to these cricketers, Rario has also signed official NFT contracts with dozens of additional cricket players.
The "world's first cricket NFT platform," Rario, backed by Dream 11, was introduced in April 2022. Since then, it has secured multiple NFT agreements with organizations like Cricket Australia and Cricket New Zealand. Rario currently has no NFT relationships with BCCI, IPL, or WPL, according to Daijiworld.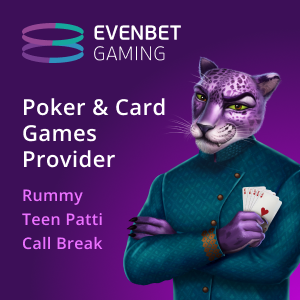 On the other hand, Striker collaborates with independent artists that create original works of art inspired by cricket. Player cards are an additional platform feature, primarily running a fantasy league.
Within the Striker platform, the player card showcasing independent artists' artwork was tradable. According to a Moneycontrol report from September 2022, Striker was founded by two Mobile Premier League staffers (MPL), who are also included as one of the parties to the lawsuit.
The apex industry body for online gaming, All India Gaming Federation (AIGF), filed an intervention saying the case has "wide-ranging ramifications across the gaming industry" and "not being able to use specific identifiers for players would have a drastic impact on fantasy sports platforms" and "could impact the growth of smaller companies" putting the Indian gaming industry at a disadvantage in comparison to other gaming industries.
The online gaming platform WinZO has also asked for involvement with AIGF in the case because it fears that Rario will use any ruling in its favor to stifle its rivals and other platforms.
According to a Market Decipher report, the global sports NFT industry doubled from $1.3 billion in 2021 to $2.6 billion in 2022. Cricket, American football, baseball, basketball, and football are among the most popular sports, according to the research. Trading cards, jerseys, signatures, and video snippets are just a few examples of sports NFTs.