The Madras High Court today (27 April) refused interim protection to online gaming companies against the Tamil Nadu Prohibition of Online Gambling and Regulation of Online Games Act. Currently, under this Act, online games like poker and rummy are banned.
The petition was filed by All India Gaming Federation (AIGF). The initial announcement of the same was first done by the CEO of AIGF after Tamil Nadu Governor RN Ravi approved the bill banning online gambling in the state.
A Division Bench comprising Acting Chief Justice T. Raja & Justice D. Bharatha Chakravarthy heard the matter at length with senior counsels Dr. Abhishek Manu Singhvi, Aryama Sundaram and Satish Parasaran representing the petitioners and Kapil Sibal representing state of Tamil Nadu.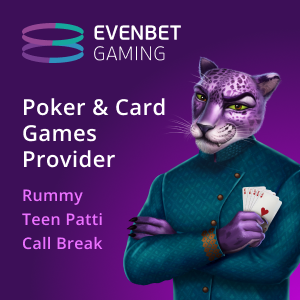 Singhvi argued on how the new act is unconstitutional and does not differentiate between games of skill or chance, despite a proper distinction between them. He further said that no game can be 100% skill based and in situations with games with both, you have to look at predominance.
Justice Raja, pointing to the deaths, asked why is there a problem with law trying to protect people. Singhvi argued that only rummy is being targeted in this case as a social evil, as there are many others like alcohol and drinking according to data, but states have not banned them.
Both Raja & Chakravarthy then commented that only online rummy is banned and not physical rummy, as no one know what's happening in online rummy.
Senior Counsel Aryama Sundaram, representing AIGF state that the Madras HC previously noted that online rummy is a game of skill and have struck down a similar law previously. He further concludes by saying that central government have addressed all concerns regarding online gaming and the state has no authority to approve the legislation.
It is a matter of private interest vs public interest: Kapil Sibal
Senior Counsel Kapil Sibal representing the state said that under Entry 34 List 2, the state does have the authority to make laws on betting and gambling. Furthermore, he said that the Centre can make intermediary guidelines, and the State can make laws.
Sibal concluded by saying that the online gaming companies are here to make money and destroy families. It is a matter between private interest and public interest at large.
The court issued notice and asked state government to file a detailed counter affidavit within six weeks. Interim relief of no coercive or precipitative action was rejected, and it was also ruled that the petitioners have to close down business in the state or face criminal action. Matter to be listed again on 2nd June, 2023 for further hearing.
While the bill was already a hot topic in Tamil Nadu since earlier in 2022, the final announcement came as the Ministry of Electronics and Information Technology (MeitY) also released the new rules that will help regulate one games in the country.
With MeitY releasing new rules that are to be followed country wide, Tamil Nadu have also argued that they will be following the state legislation, which now points towards another potential dispute between the State and Centre along with the ongoing situation.
As of now, many prominent real money gaming platform have geo-blocked players in Tamil Nadu from accessing their platform. The state have also set up an Online Gaming Authority to overlook online gaming companies. Any game having monetary aspect is banned.