The Ministry of Information and Technology (MeitY) may consider dissolving its plan to establish self-regulatory bodies (SRBs) to oversee the online gaming sector if major companies gain influential positions within them, resulting in lack of independent decision-making. Reports suggest that in such a case the government itself will certify permissible games.
As of now, a committee is evaluating the applications filed to form SRBs. The applicants include All India Gaming Federation (AIGF), Esports Players Welfare Association (EPWA) and a joint application from E-Gaming Federation (EGF) and the Federation of Indian Fantasy Sports (FIFS).
"The idea of SRB is that you don't want the government to certify the permissible games. That doesn't mean a few big companies will do it. It has to have representation from all the stakeholders. There has been a slight backlog due to other legislations, but we will make it clear very soon," said a government official as per Business Standard.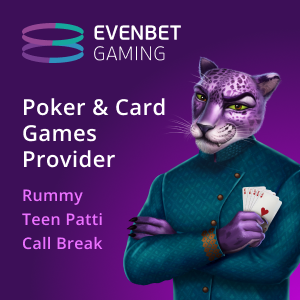 The official further said that in case of conflict of interest between the proposed board members, there will be a regulatory uncertainty for the $2.2 billion industry. This is also one of the reasons why the government may backtrack on its decision.
Another official said, "If there is no SRB that makes the cut, the government will have to step in and start regulating the sector".
Incidentally, the MeitY had previously warned that they would start certifying permissible games if SRBs were not formed in time. Although the warning was due to non-submission of applications for SRBs even after the deadline, the same is still a possibility in case the applicants do not make the cut.
"It is the industry's desire that the government should not have stringent regulations. But we are still checking if these applicants are really meeting the test of having independence and whether they have an arm's length distance from a few big companies," the official added.