The Ministry of Electronics and Information Technology (MeitY) is learnt to have put on hold plans to form Self Regulatory Bodies (SRBs) due to lack of "harmonisation" of views on the online gaming industry among several ministries – IT, Finance, Law and Home.
A senior government official who spoke to The Economic Times said, "There is a discussion between the ministries that harmonisation should happen, and everybody (should) be on the same platform, before we go ahead."
Furthermore, MeitY is also considering not forming SRBs in case major online gaming companies gain influential positions, leading to lack of independent decision-making.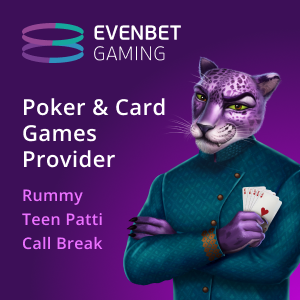 The GST Council's decision to implement 28% GST on full face value on the real money gaming industry was not a piece of good news for the real money gaming industry. The situation worsened further with the tax authorities issuing show cause notices to several firms including Dream11, Games 24/7, Head Digital Works, and others.
These new tax notices are based on retrospective tax claims and amount to thousands of crores which currently threatens the entire online real money gaming industry. Company officials even estimate the amount to reach over Rs 1 lakh crore.
In case the companies challenge the tax notices and fail, they will have to file for bankruptcy as a majority of them would not be able to pay the amount demanded.
Another official said that MeitY is likely to follow the official government stand when it develops and wait for further clarification from the finance ministry before making any further decisions on the matter.
"Taxation is their exclusive domain. There must be some rationale to why they have demanded the tax (retrospectively). We will wait for their clarification," the official added.