Puducherry's PWD Minister, Arumugam Namassivayam during his latest statement revealed that the Union Territory will soon impose a ban on online rummy similar to the state of Tamil Nadu. Namassivayam further assured public that BJP is strictly opposed to online gambling.
The statement comes as a follow-up to the recent announcement confirming the final draft of a bill to ban online rummy in the state by Puducherry law minister K Lakshminararyanan. Lakshminararyanan assured people that the bill will soon be sent to the centre for approval.
A bill to ban online rummy in Puducherry was largely impacted by the recent move from Tamil Nadu to ban online rummy or any other online game that have states under the category of gambling.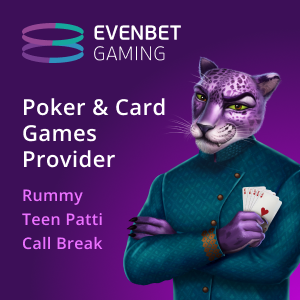 Chief Minister of Puducherry, Natesan Krishnasamy Rangasamy last year congratulated the Tamil Nadu government for coming up with a bill banning online gambling in the state and also revealed their own plans to have a similar bill.
Following that, Ex CM, V. Narayanasamy also demanded an emergency ordinance to ban online gambling claiming that many of the families are facing huge financial problems from playing online rummy.
The Ministry of Electronics and Information Technology (MeitY) has already passed new rules to regulate online gaming across the country through self-regulatory organizations (SROs). Despite that, some of the states have implemented a ban on all online gaming, regardless of the games being skill-based or chance-based.
Puducherry now also seems to be following the same route. However, there is no confirmed date for when the approval or plans to implement the ban will be made as of now.