Speaking for Dravida Munnetra Kazhagam (DMK), Tamil newspaper Murasoli attacked the Tamil Nadu Governor RN Ravi after he returned the bill banning internet gambling that had been approved by the state assembly.
The ruling party's mouthpiece once more expressed concerns about online gambling and claimed that it was contributing to a high incidence of suicides in the country.
"Many people in Tamil Nadu are being cheated because of online gambling, and it is leading to suicides. By witnessing all this, would the State government remain inactive? Do the State Government don't have any responsible to curb online gambling?" the newspaper stated.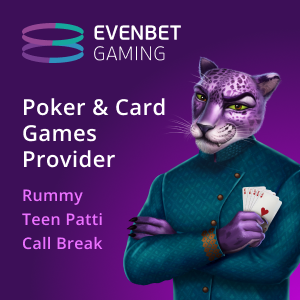 The Governor is not enabling the State administration to accomplish its job of eliminating internet gambling in the State, according to the mouthpiece. Murasoli also claimed that the "brave" Governor is not officially endorsing online gambling in its piece.
"Brave Governor returned the bill citing that the State government is not competence to pass the bill. Instead, he should say that the 'online rummy' shouldn't be banned as it is a good game, being carried from Mahabharatha time," the piece said, making fun of Governor returning the bill.
A few days ago, Governor Ravi sent the bill back to the state government, saying that the state does not hold "legislative competence" to draft a bill over the issue of activities involving practices like online gaming.
The governor withheld the Bill for a prolonged period of four months before finally returning it to the government without confirming his assent, over which the newspaper talked about the aforementioned decision.
The bill was originally passed in the legislative assembly suing the emergency ordinance back in October 2022 and sent to the Governor for approval. While the governor readily approved the emergency ordinance when it was introduced, he did not give his assent to the bill related thereunder.