After almost 5 month since the Tamil Nadu assembly approved a bill to ban online gambling, including poker & rummy, Governor RN Ravi has returned the bill to the state government for reconsideration. Article 200 of Indian constitution empowers the Governor to return the bill to assembly once for reconsideration.
If the bill is passed again by the assembly, the governor is bound to assent the same. The assent of a governor is essential for a bill to become a law. For Tamil Nadu this is a second attempt to implement a blanket ban on online gaming for stakes. An earlier law was quashed by Madras High Court as unconstitutional. Earlier, the Tamil Nadu governor has posed queries on the constitutional validity of this fresh law.
It is also not clear if the governor had recommended any changes to the bill while returning it to the assembly for reconsideration. The central government has recently announced that a national level law could be enacted if states arrive at consensus.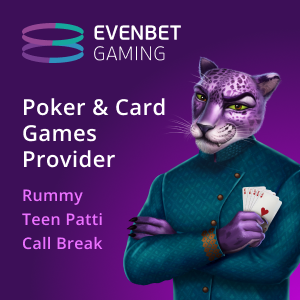 The issue of online gaming is also a political hot topic with ruling and non-ruling parties trying to use it for vote bank politics. Political parties including BJP were demanding a online rummy ban law in the state ever since the Madras High Court struck down the earlier law enacted by AIADMK. The Tamil Nadu government has received nearly 10,000 mails from public on the call to provide views in June-July 2022 favouring a blanket gaming ban law.