PMK leader Anbumani Ramadoss has urged the state government to take all possible measures to ensure  online gaming is banned in Tamil Nadu again after the Madras High Court struck down the ban on November 9. Ramadoss also shared that the online gaming companies have already resumed their operations as soon as the ban was lifted.
"When the Madras High Court ruled that the ban on online rummy in Tamil Nadu was invalid, not even 24 hours have passed, the online rummy companies are ready to hunt people again," Ramadoss claimed as per Asianet News.
Further criticizing the state government, he added, "Online rummy companies have spread the word that if you play rummy online, you will get one crore rupees and one kilo gold as a prize. It is regrettable and worrying that the Tamil Nadu government has not initiated measures to curb the rampant online rummy companies so far".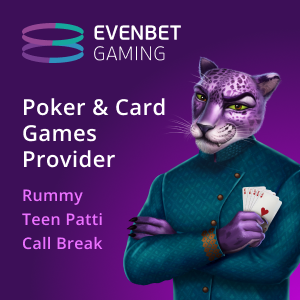 The promotions that Ramadoss is referring to allegedly came to people through text messages on mobile devices within 24 hours of the High Court's verdict. A similar message from another online rummy platform promised Rs 10,000 as sign-up bonus to players.
Ramadoss said that these companies take advantage of human psychology and offer these bonuses and rewards to lure youth into playing online rummy. They get addicted to the game by the time they expend the bonus and so start to spend more and more, potentially ending up in debt later on.
Ramadoss advised that the government should work for the welfare of the youth and should have started proceedings against the Madras HC's decision in Supreme Court. However, the government is not working on this at all, he claimed.
Talking about the ban, Ramadoss said it came to fruition due to the efforts of the public led by PMK members. The state government was forced to create an ordinance and bill against online rummy.
However, despite that, the Governor added to the delay in giving his assent to the bill, arguing that the state government did not have the authority to enact such a law.
Ramadoss said the state government should approach the Supreme Court now and at least file an interim stay on the High Court's judgment.