The Madras High Court made a landmark judgment, uplifting the ban on skill-based online gaming activities in the state of Tamil Nadu. Dr. Anbumani Ramadoss, Rajya Sabha MP & President of PMK, recently expressed his disappointment on the verdict.
Ramadoss took to his social media handle to express the same with a post. In the post, he asked the state government to further appeal against the verdict in the Supreme Court.
See the post on 'X' here:
ஆன்லைன் ரம்மி தடை செல்லாது; அதிர்ஷ்ட விளையாட்டுகள்
தடை செல்லும் என்ற உயர்நீதிமன்றத் தீர்ப்பு ஏமாற்றமளிக்கிறது –
உச்சநீதிமன்றத்தில் உடனடியாக மேல்முறையீடு செய்ய வேண்டும்!

தமிழ்நாட்டில் ஆன்லைன் சூதாட்டங்களை தடை செய்து இயற்றப்பட்ட சட்டத்தின் பல பிரிவுகள் செல்லும், சில…

— Dr ANBUMANI RAMADOSS (@draramadoss) November 9, 2023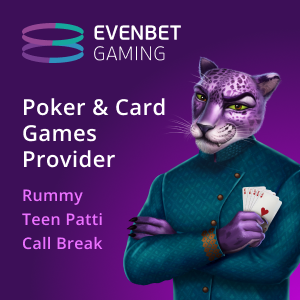 Ramadoss has been one of the vocal politicians on the matter since the ordinance to ban online gaming in the state was introduced. Previously, he even criticized the Governor on several occasions for not providing his assent on time.
In one of his recent posts, he supported banning online games, calling them harmful for youth. He also labelled online gaming as a major reason for loss of lives among youth in the state of Tamil Nadu. He said it is sad to see all the efforts made to ban online rummy has been in vain simply due to "High Court's misguided belief".
Speaking about the adverse effects of online gaming, Ramadoss said, "No matter how legalized online rummy is, once it comes back into play, people in Tamil Nadu, especially the youth, fall prey to it and commit suicide in huge numbers."
"The Online Gambling Prohibition Act, which was already in force in Tamil Nadu, was repealed last April. Before that, the youths who lost money playing online rummy, were unable to pay off the resulting debt and even now commit suicide. Now that the ban on online rummy has been lifted, what happens next? It's heartbreaking to think about," he further added.
Giving the statistics of the suicide cases in the past year, Ramadoss urged the state government to not give up and file an appeal in the Supreme Court against the judgment of the Madras HC.