A Tamil Nadu state government official has responded to the Governor's returning of the Tamil Nadu Prohibition of Online Gambling and Regulation of Online Gaming Bill, 2022 back to the Assembly for reconsideration, saying that the preamble of the bill adequately addresses concerns voiced by Governor RN. Ravi about the proposed law.
In the current situation, rummy is a game of skill and no state government can outlaw a game of skill. Earning money through one's skill is protected as a fundamental right by the Constitution.
According to the preamble, which cites the findings of a report submitted by a five-member committee led by former Madras High Court Judge K. Chandru, online versions of games, including online rummy, use pseudo random generators as the developers are aware of the algorithms used to generate the random numbers.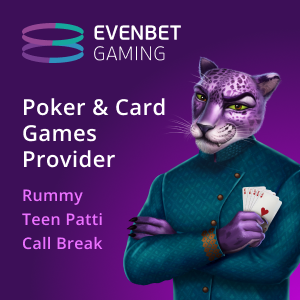 Artificial intelligence and bots can be utilized to influence the games and entice players into indulging in the games more and there is no way for auditing the centralized server architecture of gaming systems.
It also talks about the two categories of online games: those with little to no randomization and those with pseudo-randomness, also known as count generators or random event, designed to get people addicted.
The preamble says it is "an established scientific" fact that random outcomes cannot be guaranteed in the software as it will depend on the specific algorithm conceived by the developers, highlighting the fact that the issues of online gaming and gambling cannot be addressed by the old binary of game of chance versus game of skill and thus there is a need for a new conceptual framework.
The algorithm audit "makes it quite difficult to uncover any hidden algorithm" intended to favor the game provider, using which, the "artificial intelligence in the online gaming can make the gaming scenario unfair" to the user or consumer.
The proposed law further states that the entire gaming dynamic amounts to an "exploitative, addictive service," posing health risks in addition to socio-economic harm of "epidemic proportions" which is due to the "inherent addictiveness" by design of the online games and the money put in by the players.
This response, as reported by The Hindu, was in regard to Governor RN Ravi returning the online gaming ban bill after more than five months, reportedly claiming further clarifications are required, and the Assembly has no authority to enact the law.