Ramesh Rao Thotapalli, a renowned poker enthusiast and poker event organizer, has launched his own brand new real money gaming app 'Cards52.' RRT, as he is fondly known, announced the news to the poker community via his social media accounts. He also revealed that apart from hosting poker, the new app will also offer other real money games like rummy, fantasy cricket, and more.
Thotapalli shared the news via his Twitter account with a message to the poker community. The post featured a Cards52 logo, and although no other details were revealed, several hashtags used in the post suggest that the platform will offer players several real money-based games apart from poker.
The poker enthusiast revealed his excitement about launching the platform, terming it his dream project. Thotapalli has put his knowledge of the industry of more than a decade into the website and also asked people for their love and support in the project, which required a lot of heart and soul.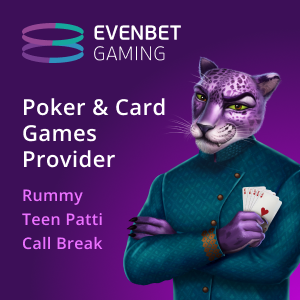 "Super stoked to announce the launch of my dream project! Having been a part of this industry since over a decade & witnessing everything inside out, this means everything to me. Have put our heart & soul into building this, need all the love & support," Thotapalli wrote in the caption.
The caption was followed by the website address and hashtags like '#Poker #eGaming #Rummy #FantasyCricket #changingthegame #KhulKkhelo #responsiblegaming #BestOrNothing #AllIn #Goa #MadeInIndia.'
The brand new website is going to be online soon and can be seen with the tagline "Delivering Exhilarating and Fair Poker Play." The app is suspected to release by the end of the year. The platform has been launched to ensure that players are more attracted to their games than any other platform, with extra emphasis on providing a safe environment for the players.
"To ensure that players have more fun playing at Cards52 than anywhere else and we make sure to provide the safest environment to our patrons to enjoy their favorite games," the new platform states.