Indian National Congress (INC) leader Abhijit Wanjarri, on Monday, July 24, demanded a strict ban over online gambling and rummy platforms. He raised the matter in the Legislative Assembly session held on Monday, stating that Govt should impose restrictions over the operation and promotion of these platforms.
BJP leader and Deputy CM Devendra Fadnavis was also present in the assembly, and opposed Wanjarri's argument. He stated that there is no need to imply additional restrictions over online gaming and rummy, as they are already operating as per regulatory compliances.
Wanjarri iterated, "Some rummy platforms are operating shamelessly. This is leading to addiction among youth, which has further led to loss of countless lives in the recent past. Some people from Nashik (a region in the state) had to sell off their properties in order to pay off the debts due to online rummy."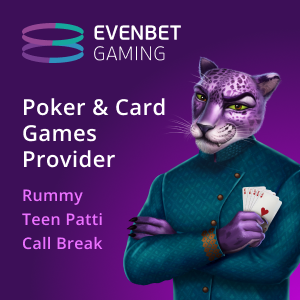 In response, Fadnavis said that the platforms that Wanjarri spoke about are legal, and they are allowed to operate as per central government's decision. He also said that the GST council has already unanimously approved GST on online gaming at 28 per cent rate.
"All these games that you see, whether they be Dream11 (referring to Fantasy Sports platforms) or online rummy, so, in this matter, they have the permission to run and function freely and are also being taxed. Not only this, they also came under the purview of 28 per cent GST rates in a recently held meeting of the GST Council," he said.
Celebrity promotion of gaming platforms influencing youth, says Wanjarri
Linking gambling addiction among youth, MLC Wanjarri said that we see many celebrity endorsements of such platforms. He went on to add that thee Govt should thoroughly investigate the matter and disallow them from appearing on adverts for such apps and sites.
He questioned the department saying, "Celebrities like Sharad Kelkar, Manoj Bajpayee, and many others are seen promoting rummy and gambling sites. Will the ministry and department ever consider proceeding against these celebs?"
Replying to his query, Fadnavis gave an example of Bharat Ratna awardee and sporting legend Sachin Tendulkar. He added that Tendulkar has never gone after greed of money to promote rummy or gaming platforms. The BJP leader further said that it is up to a person's will whether he or she wants to promote a platform or not.
"Celebrities should on their own decide not to endorse products that are harmful and cause social damage to youth," Fadnavis concluded.