Acer, computer and hardware manufacturer, unveiled the champions for the 6th Edition of the Acer Predator Gaming League India Finale. The global grand finale for the event will be held in 2024 in the Philippines. This year's event, hosted at Forum South Bangalore Mall, attracted fans from various regions who gathered to witness the event. The event was played for a couple of titles – DOTA 2 and Valorant.
Team Whoops and Orangutan emerged champion in DOTA 2 and Valorant respectively. The win gives both the teams an opportunity to fight for the Grand Finale event in the Philippines. Notably, the total prize pool for the Grand Finale event is set at PHP 1 million.
This year, the Predator Gaming League India finale had a prize pool of Rs 13,00,000 and was shared equally among the winning teams. Team Whoops from DOTA 2 and Team Orangutan from Valorant each received Rs 3,50,000 for their top performances.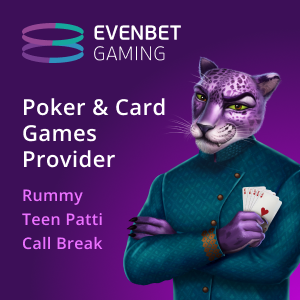 On the other hand, the runners-up, True Rippers, and Rogue Squad, from both DOTA 2 and Valorant, were awarded Rs 2,00,000 each. The third-place teams, Reckoning Esports, and Edgy Bois received Rs 1,00,000 each for DOTA 2 and Valorant.
A good competition was put up for show at the venue, as the event saw a heated competition between the top teams. The growing popularity of Valorant and DOTA2 in India has allowed gamers to showcase their skills in new and thrilling ways.
The 2024 India Finale of the Predator Gaming League turned out to be an eventful one for the gaming community. It offered a platform for the gamers and squads to display their skills.
Reports have suggested that Indian gaming community has grown leaps and bounds over the past few years. Thus, a lot more esports championships and events may soon be witnessed in the coming times.