BGMI India-Korea Invitational is set to be hosted by Krafton from October 26-28 at Pragati Maidan, New Delhi. India's eight top esports teams will face off against Korea's eight best teams in one of the most popular battle royale games.
The tournament will also feature other game tournaments like Road To Valor: Empires with a prize pool of Rs 10 lakh along with Real Cricket '22, the prize pool for which is yet to be revealed.
Not only the teams but also the spectators can partake in a host of events and win prize money. These include cosplay events featuring prize pool of Rs 5 lakh. The details for registration will be announced soon.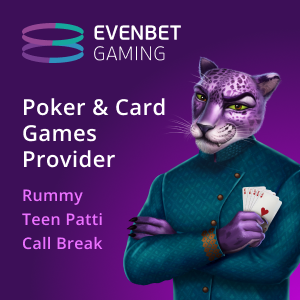 However, the main event which everyone would be looking forward to will be the BGMI championship featuring a massive prize pool of Rs 1 crore. The game was unbanned earlier this year and has become the most popular mobile game once again among gamers in India.
The eight teams from India are –
GLADIATORS ESPORTS
BIG BROTHER ESPORTS
TEAM X SPARK
BLIND ESPORTS
GODS REIGN
MEDAL ESPORTS
REVENANT ESPORTS
TWM GAMING
The eight teams from Korea are –
ROX
NS RedForce
Dplus KIA
Eagle Owls
MARU GAMING
DUKSAN ESPORTS
emTek StormX
ZZ
"The India-Korea Invitational is yet another defining milestone in our ongoing journey of propelling Esports into the mainstream, steadily garnering the recognition it deserves," CEO of Krafton India, Sean Hyunil Sohn said as quoted by Inside Sport.
"This event represents the fusion of cultural and competitive elements, and we're honored to have senior government officials from both India and Korea in attendance, highlighting the growing prominence of Esports," he added.
He further said that they are planning on growing esports in India and are excited about the upcoming one-of-a-kind Esports celebration. Moreover, the company, focusing on game development, launched the Krafton India Gaming Incubator (KIGI) earlier this month to support talented game developers.