Developers of many big gaming IPs, Krafton launched Krafton India Gaming Incubator (KIGI) to help talented developers in the country. The KIGI program will help the innovative gaming developers to hone their skills. The program also promises to guide and help the developers financially in order to expand the gaming ecosystem.
Under the program, Krafton will provide teams or individuals access to Krafton's resources, exposure, mentorship and financial aid. Potential developers may be awarded an economic aid ranging between $50,000 and $150,000.
The program will run for the duration of six months to one year as per the scope of the development for six to ten teams annually. Krafton is currently looking for early-stage startups or talented individuals in the video game sector, as per TechCrunch.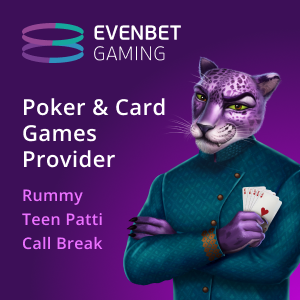 KIGI comes soon after the company announced investing in the Indian gaming sector to further growth in the sector. Teams and individuals with innovative gaming ideas can fill up an application form to be considered for the program.
This can further help them in their journey as the company has many popular games under its belt. Furthermore, gaming startups will also get resources and technical know-how regarding the working of the gaming industry.
Speaking about the program, Krafton India CEO, Sean Hyunil Sohn said, "We are excited to nurture the next generation of gaming talent in the country as well as mentor them in line with the government's ambition of skilling the Indian workforce and increasing employability."
'Excited to embark on this journey' – Sahani
Former producer at Gameloft and Electronic Arts producer Anuj Sahani will be leading the KIGI program. Along with KRAFTON execs, Sahani will hunt for talented developers with innovative game ideas.
"Leveraging the Indian gaming industry's vast potential, we're excited to embark on this journey to discover and empower the next generation of gaming pioneers. Our program is designed to provide aspiring developers, designers, and creators with the resources and mentorship they need to bring their ideas to life," Sahani said.
Not only lead, but the training team also consists of many prominent names from the industry. These include former Art Director of Raven Software, Dave Curd and game producer at Krafton, Harns Kim.