Esports engagement startup STAN has announced their upcoming flagship event for celebrating India's internet creators – the STAN Creator Fest 2023, scheduled to be held on Sunday, 5th November 2023, 1 PM onwards, at Enigma The Experience, Jubilee Hills, Hyderabad.
With this, STAN is all set to host a creator networking and mixer event, where more than 150 prominent content creators – predominantly gaming and esports creators – from across the country will be present in-person.
Among some of the most-popular and influential gaming and entertainment personalities who shall attend this year's Creator Fest include – Lokesh Gamer (the biggest creator of Telangana), AS Gaming, Aditech, Telugu Gaming FF, Ishika Plays, Boss Official, Assasins Army, Black Flag Army, Rahul Gaming, Bakwas Talks, and among others there are few mystery creators who will be attending the event. Notably, these creators have a collective follower base of over 300 million across various social media platforms.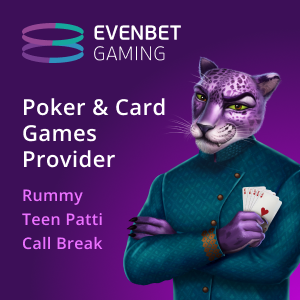 The gaming industry in India has been growing tremendously in the recent years, and is expected to be valued at $5 billion by 2025. On the other hand, as per a report by EY, India's content industry is set to cross $30.6 billion in valuation by 2023, with a major chunck of digital content creation in our country today being dominated by gaming and esports creators.
Speaking about the upcoming event, Parth Chadha, Co-Founder & CEO, STAN says, "We at STAN are stoked and proud to present the Creator Fest, through which our primary intent is to create a super-engaging platform exclusively designed to unite creators, enthusiasts, industry experts, and other ecosystem stakeholders. In the long run, we want to establish STAN as a pivotal player and thought leader within the ever-evolving gaming and content creation landscape. The Creator Fest 2023 serves as an initial-yet-significant step towards shaping our broader vision, and we are now looking forward to experiencing it to the fullest."
Nauman Mulla, Co-Founder & COO, STAN adds, "STAN Creator Fest has been designed by us as a groundbreaking, game-changing event, bringing together gamers, streamers, influencers and creators, innovators, brands, game studios, et al under one roof for an exciting and fun-filled day of networking, learning, and entertainment. We are thrilled to be able to feature some of the nation's biggest names across the gaming and creator ecosystem at the Creator Fest."
Telugu Gaming FF, Gaming Creator said, "Anything that STAN does is a boost to our community and therefore a must-engage for creators like me. So, I am super-excited to be a part of STAN's upcoming Creator Fest, where I look forward to meeting and interacting with my favourite creators like Lokesh Gamer. I believe this event will offer a fantastic opportunity for creators like us to connect, learn, collaborate and celebrate the craft."
Till date, STAN has successfully collaborated with and supported over 2000 creators pan-India. Interestingly, STAN has revealed a minimum requirement of having at least 3000 followers on any social media platform for a creator to be able to attend the event. This criterion has been set in order to curate a relevant and meaningful environment dedicated to individuals who are passionate about content creation, and ultimately ensure that the event objectives are met.