Dream Game Studios, owned by Dream11 parent company Dream Sports, has launched its first-ever mobile game called Dream Cricket 2024. The company has launched the game just ahead of the India v/s Pakistan clash in the ongoing ICC Cricket World Cup 2023, and notably, the game is available in both countries.
As of now, Dream Cricket 2024 is only available for Android but an iOS build is currently in the works. It is a simulation game featuring interactive elements, 3D graphics and sound design. The game even features cinematic camera shots, making it look more realistic.
The company had initially introduced the game in August and launched it in Bangladesh in September. Dream Game Studios is a rebranded version of Rolocule Games which was acquired by Dream Sports back in August, 2021. The development studio is headed by Founder and CEO of Rolocule Games, Rohit­ Gupta, as reported by Moneycontrol.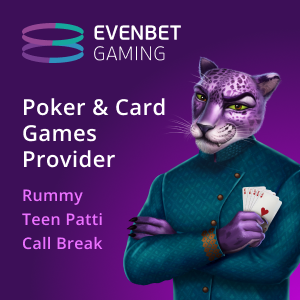 The studio claims it to be the most advanced AAA mobile game to ever come out of India which certainly seems to be true looking at the graphics and design.
Players can not only play single player matches, but they can also face off with other people in multiplayer mode. While the game has limited controls, the ones available already play a major role. Players can bat or bowl and decide how they want to do it.
The developers have added several game modes including World Cup 2023 to provide players a different gaming experience. They can also make their own team from a vast roster that is planned to grow bigger in the future. This also allows players to mix and match to create their own best team.
Tough times ahead for Dream Sports?
Dream Sports was recently handed a GST evasion notice of Rs 28,000 crore by the DGGI for their fantasy gaming platform Dream11. Not only Dream Sports, but several other real money gaming firms are in the same boat.
The industry claims the tax demands to be retrospective in nature, but the Revenue Secretary Sanjay Malhotra has categorically denied it. Releasing casual free-to-play mobile games or looking for opportunities in the esports sector currently seems to be the right move as these are still taxed at 18% as compared to the RMG sector which is now taxed at 28% on full face value of initial deposits.