India is facing a growing dementia crisis, with an estimated 8.8 million individuals living with dementia—this constitutes approximately 7.4% of adults aged 60 and above. In response to this urgent issue, gaming platform MPL, through its foundation, has introduced an initiative called the 'Gamers for Dementia Awareness (GFDA)' campaign, aiming to rally millions of gamers, raise awareness about dementia, and extend support to those at risk or affected by this debilitating condition.
India's gaming community, which boasts a staggering 421 million gamers, presents an incredible opportunity to harness the power of gaming for social impact. Recognizing this potential, MPL, through its foundation, has joined forces with Dementia India Alliance (DIA), Vridhcare, Kaha Mind, EPWA (Egamers and Players Welfare Association), and ElderAid to launch this initiative. This initiative will go live on September 21, World Alzheimer's Day.
Through a multifaceted approach, the campaign seeks to bridge the knowledge gap surrounding dementia. As part of the initiative, they have launched a dedicated website, aimed at dementia awareness. This platform serves as a valuable resource hub, offering information on identifying symptoms, diagnosis, and prevention of dementia. Visitors will also have access to free online screenings through DIA, making it an invaluable resource for those seeking information and assistance. Other activities include targeted youth sensitization programs and on-ground events connecting with elderly population.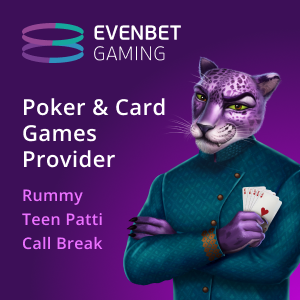 Commenting on the initiative, Dibyojyoti Mainak, Managing Trustee, MPL Foundation said, "MPL Foundation has always been dedicated to leveraging the power of gaming for meaningful social impact. The 'Gamers for Dementia Awareness' campaign combines our vast reach, online resources, social media engagement, and on-ground support to reach a broad audience and drive positive change. Together with our esteemed partners, we believe that we can make a significant difference in addressing the dementia epidemic in India."
Emphasizing the importance of collaborative efforts, Dr Radha S Murthy, President, Dementia India Alliance, said, "Dementia is a complex issue that requires a multifaceted approach. By joining forces with partners working in a wide variety of fields from gaming to elder care, we can create a more informed and compassionate society."
In addition to online efforts, the campaign will connect directly with elderly populations through on-ground events together with Vridhcare, an NGO dedicated to the welfare of senior citizens for the past four years. These events will not only raise awareness about dementia but also provide practical support to seniors. The gaming company will distribute "Get Active" kits that promote an active and healthy lifestyle to the elderly, while educating them about the signs and symptoms of dementia.
Gargi Lakhanpal, Director of Vridhcare, said, "Dementia is a common problem among the elderly population. Alzheimer's disease is its most common manifestation and its incidence is on the rise in India. We believe awareness is the first step toward meaningful change. It's through such programs that we can create much-needed awareness about the struggles and needs of our elderly community. We are honored to be part of this initiative."
The elderly population of India today is increasingly vulnerable to various mental health challenges due to factors such as changes in traditional family support structures, and socioeconomic influences. Underscoring the importance of highlighted the importance of mental health among seniors, Aakriti Joanna, Founder and CEO – Kaha Mind, said "Maintaining mental health is paramount for seniors, as it directly influences their cognitive abilities and overall wellbeing. It's a fundamental aspect of ensuring a high quality of life during the aging process. We must prioritize mental health among the elderly to support their well-being."
ElderAid, an organization dedicated to improving the lives of senior citizens, stressed the importance of an active lifestyle. Dr Vandana Nadig Nair, Chief Evangelist and Co-founder, ElderAid said, "We firmly believe that promoting an active and healthy lifestyle for the elderly can significantly impact cognitive health. The 'Gamers for Dementia Awareness' campaign aligns perfectly with our mission. By encouraging seniors to stay engaged, both physically and mentally, we can improve their holistic well-being."
MPL Foundation to collaborate with gamers
As part of the campaign, MPL Foundation will collaborate with gamers to encourage them to take a five-point pledge to support dementia awareness. The pledge includes commitment to spend quality time with elders, recognize signs of dementia, assist elders in accessing support, encourage the elderly to stay mentally, physically, and socially active, and introduce elders to online gaming and other cognitively-stimulating activities.
EPWA, representing online gamers/ esports players, will lend its voice to drive awareness within the gaming community. Speaking about the gaming community's role in driving awareness, Shivani Jha, Director, EPWA, added, "Esports and gaming are powerful tools to raise awareness on critical issues. By tapping into the enthusiasm and influence of gamers, we believe we can create a substantial and meaningful impact in driving awareness and support for dementia. It's about leveraging our community's passion for a greater cause, making a positive change in society, and ensuring that no one faces dementia alone."