One of the biggest gaming events in the country, India Gaming Show (IGS), 2023, recently concluded with Grace Esports winning Skyesports Grand Slam. The event took place at the Pragati Maidan in New Delhi, and seemed to have received good public response.
The annually held event also marked the return to a step-out location after being held online for the last few years. The Confederation of Indian Industry (CII) organized the show's fourth iteration, a three-day event which was inaugurated by President of India, Droupadi Murmu.
The event also witnesses the first-ever female Valorant LAN event in India, hosted by Skyesports in partnership with Microsoft. A rival to Microsoft, PlayStation India was also present with its own booth showcasing PlayStation 5.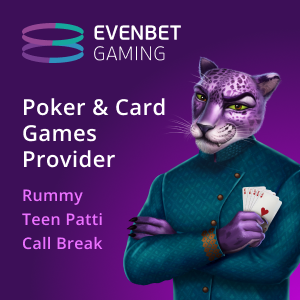 Murmu addressed the event, saying, "It is important for us to understand the potential of advanced technology and its prowess. If we go back in the history, we can estimate its remnants of it since the industrial revolution age and witness the growth over the years.
I am thankful to CII for developing this event as a leading technology and innovation forum for Indian development. I believe that the knowledge of science, when combined with the pursuit of spirituality, it can do miracles."
"Spiritualism and science must work in tandem. We should also strive to use technology for a social change. Any technology that confines itself to a section of people would gradually wither away. On the other hand, the technologies that change the lives of ordinary people in a positive manner get traction," Murmu added.
The event saw gamers from varying ages enjoying different games during the IGS. Many of the gamers went on to try Real Cricket, Sachin Saga, and Metaphy Labs among many, according to Times Now.
Speaking on the success of the event, Founder and CEO of JetSynthesys, Rajan Navani said, "The Hon. Droupadi Murmu's inspiring presence at the CII-organised Indian Gaming Show 2023 was a reminder of the immense potential of India's gaming and esports industry.
We were delighted to see the large number of gamers and tech enthusiasts participating in the event, and we could see their enthusiasm as they attentively listened to the speakers from the panel discussions and visited the interactive booths."