Made-in-India battle royale Indus will have its inaugural official esports tournament on October 28, 2023, dubbed the Indus Esports Invitational. Created by Pune-based developer SuperGaming, Indus is an Indo-Futuristic battle royale slated for mobile, PC, and consoles with pre-registrations live on Google Play for Android. Pre-registrations for the game have recently crossed 7 million.
"We're thankful for the community's response to Indus," says SuperGaming co-founder and CEO Roby John. "Since our last community playtest in our studio, we feel we're ready to see how the game performs in competitive environments featuring India's best teams. We're grateful for their support in building India's most ambitious battle royale to date."
The following teams have been invited for the Indus esports tournament:
● Orangutan
● Godlike Esports
● Team 8bit
● Global Esports
● Enigma Gaming
● Reckoning Esports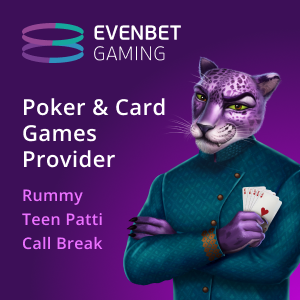 In addition to this, teams of Indus content creators, community members, as well as winners of past playtests will be present. There's a total prize pool of Rs. 10,00,000 with the winners netting Rs. 5,00,000 and the runners-up, third-place, and fourth place getting Rs. 2,50,000, Rs. 1,00,000, and Rs. 50,000 respectively. The most valuable player will get Rs. 1,00,000.
The version of Indus in use for this esports tournament will include the entirety of Virlok
– the game's map, control options, design balances, and enhancements
across visuals, and animations.
Players will be able to share their thoughts on various aspects of the game and impact the direction of how SuperGaming crafts its title through this official esports tournament. This is the fifth time that SuperGaming has brought in its community to play the game.
This is inline with how SuperGaming has crafted MaskGun and Silly Royale. Popular multiplayer shooter MaskGun has 80 million players since its launch with focus on putting its players first leading to community members featuring in-game as well as celebrating India-specific events like Diwali.
The beta program is available for those who pre-register for the event on Google Play Store.